Hello mobile entrepreneur. I know your schedule is packed with meetings, meet-ups, product development, sales calls, dinners, and more. Whether you are traveling across the city, across the country, or around the world, you don't have time for traditional web apps and services. You need something fast and easy to use.
For all you startup nomads, here are 10 must-have apps for entrepreneurs on the go:
1. Analytics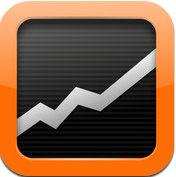 The Analytics App is one of the best I've seen for checking Google Analytics on the go. It provides you with everything from a quick overview report to top content, ecommerce, and event tracking reports. This is a must-have for anyone who lives and dies by their site's performance.
2. Groupon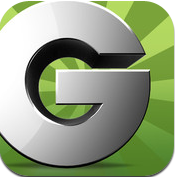 Groupon Now is perfect if you are trying to find a cheap place for lunch. The app offers Groupon-esque deals from local merchants for a limited period of time, usually just a few hours. Currently, it is only offered in a few cities (like Chicago), so you won't be able to find cheap eats everywhere.
3. Mint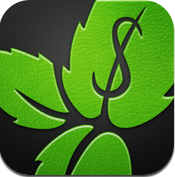 You don't have time to watch every penny while on the road. Mint.com's iPhone app allows you to track your spending, investments, and income from one easy-to-use interface. You'll have to set up an account online in order to connect your bank and credit accounts, but it's totally worth it.
4. Square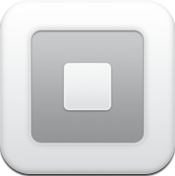 For people that sell physical goods, Square is a godsend. It allows merchants to accept credit cards on their iPhone without going through all the hassle and cost of setting up a merchant account. Square only charges 2.75% per transaction, and there are no flat or hidden fees. This makes Square great even for small sales. Grab a Square  card reader and get creative. People have used it for everything from Farmer's Markets to paying a friend back for pizza.
5. Wi-Fi Finder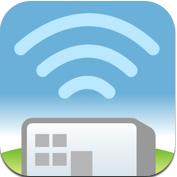 I can't count the times I've been out in Chicago and need to find a place with good Wi-Fi. If you have to jump on a video conference call, finish a proposal, or just want to check emails on a bigger screen, you need Wi-Fi Finder. With a database of over 500,000 free and paid hotspots, chances are you'll never be running from coffee shop to coffee shop looking for Wi-Fi again.
6. Yelp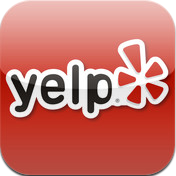 If you are in a new city, there is no way you are going to know a good place to eat. This is especially critical if you are having a business dinner with a prospective client, investor, or partner. With the Yelp Mobile app, you can search for restaurants in your area based on type of cuisine, price, and user ratings. This is great if you are bootstrapping and don't want to pick up a huge tab.
7. Dropbox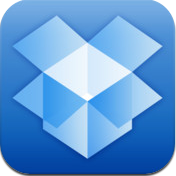 Dropbox, a web service that lets you sync documents easily between devices, has an iPhone app that lets you view files on your computer while on the go. Although you can't edit most documents, you can view word documents, PDFs, spreadsheets, and presentations on most phones. Plus, it syncs with folders on other people's computers, so you will always have the latest pitch deck or financial projections ready at a moment's notice.
8. Airbnb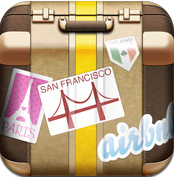 Airbnb has a great mobile app to help you find cheap places to crash when you travel. I've heard people have good and bad experiences with Airbnb, so don't count on the app as the only way to find a place to sleep. However, in many cases Airbnb will have a room on their site that is cheaper than a hotel.
9. Kayak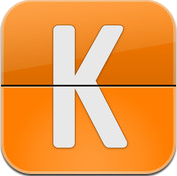 Booking flights is still a pain, but Kayak's mobile app makes the process easier. You can book everything from flights and hotels to cars right from your smartphone. Even if you've booked your flight through another service, Kayak allows you to upload your itinerary to their site and lets you check if your flight is on time.
10. Twitter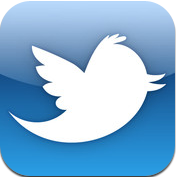 On its mobile app, you can interact with customers, respond to inquires and problems, and reach out to those people talking about your brand. Reaching out on Twitter leaves a big impact on your customers, so don't be afraid to tweet early and often.
What mobile apps can't you live without? Leave your suggestions in the comment section below.