Q: What mobiles apps do you use to market your business and interact with customers while on the go?
The following answers are provided by the Young Entrepreneur Council (YEC), an invite-only nonprofit organization comprised of the world's most promising young entrepreneurs. The YEC leads  #FixYoungAmerica, a solutions-based movement that aims to end youth unemployment and put young Americans back to work.
1. Conduit Mobile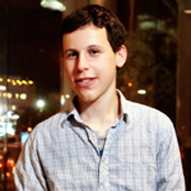 Conduit Mobile is an amazingly easy way to create your own custom apps and interact with customers. It's quick and easy to create a beautiful app and publish it in the app store. –Ben Lang, EpicLaunch




2. Yammer and Twitter

The most important thing for me is email, but beyond that, I want to stay in the loop when it comes to my customers and my team. I use two different mobile apps to do that: Yammer for internal updates, and Twitter for client-facing updates. Both of these play an important role in how I can keep customers constantly in mind and keep abreast of the work done on projects internally. –Nathalie Lussier, Nathalie Lussier Media
3. Instagram and Tout

My favorite apps for promoting my business are Instagram and Tout. With Instagram, I can share photos when I'm on a book tour and give my fans the daily play-by-play. I love Tout because video is a great medium for me. I can share short PSAs with my fans through quick Touts. Both of these apps offer up fun and innovative ways of sharing. –Gabrielle Bernstein, Gabrielle Bernstein Inc.
4. Photosynth

Photosynth by Microsoft allows you to take panoramic photos of rooms, products, environments, etc. Try it out–it's free! –George Mavro, Mavro Inc. | Praetor Global LLC.




5. Instant Messenger Apps

Even while on the go, I try to make myself available to my website visitors via on-site chat through the use of mobile messaging applications like IM+, Skype and a few others. Being able to answer customer questions in real-time is well worth my personal time, for it usually leads to more sales, conversions and personal relationships with new customers. –Logan Lenz, Endagon
6. SnapEngage

I use SnapEngage to interact with my customers and convert my website visitors into customers: answering a quick question, helping them find what they are looking for or simply making it easy for them to buy. Since SnapEngage is available via messenger apps, I can now chat with my website visitors on the go. –Devesh Dwivedi, Breaking The 9 To 5 Jail
7. Hootsuite

I'm aiming to connect with hardworking food business owners and the increasingly busy food lover, so not only do I like to be available 24/7 but I expect them to be on the move as well. Hootsuite has been completely indispensable for me as a flexible dashboard that I can power nearly all of my social activity through. –Derek Shanahan, Foodtree


8. Skype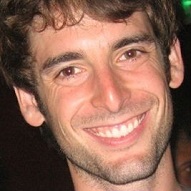 We have customers from all over the world, and Skype allows us to chat freely with them. It's also a great way to carry on instant messaging conversations with local customers. –Aaron Schwartz, Modify Watches




9. Foursquare

If your business has a physical location or you often host events, be sure to encourage your customers to check-in onFoursquare. The app shares your location and a picture with their friends, and they can even leave a comment about where they are. Foursquare rolls up into a great loyalty program you should look into. –Matt Wilson, Under30CEO.com
10. TweetDeck


TweetDeck has been a staple in my life for quite some time. With multiple Twitter accounts to manage, this lets me keep in touch regardless of whether I'm on my computer at home, my phone while around town, or my iPod touch and at a foreign cafe. –Sean Ogle, Location 180, LLC


11. To Be Honest…Facebook!


I know many of you will disagree with me, but Facebook is a great tool for interacting with customers while on the go. While it wasn't designed for this purpose, its popularity means most of your customers are already using it. Another plus is that due to its nature, Facebook will make your clients feel more like "friends" than business associates, and this promotes loyalty. –Robert Sofia, Platinum Advisor Marketing Strategies, LLC
Featured photo provided by pond5 — the world's stock media marketplace.