What is your favorite tool for automating social marketing today and why?
The following answers are provided by the Young Entrepreneur Council (YEC), an invite-only nonprofit organization comprised of the world's most promising young entrepreneurs. In partnership with Citi, the YEC recently launched #StartupLab, a free virtual mentorship program that helps millions of entrepreneurs start and grow businesses via live video chats, an expert content library and email lessons.
1. If This, Then That

The free web app If This, Then That (or IFTTT) is a great way to collate your social media platforms and automate actions. After a new blog post goes live IFTTT can spin out updates on Facebook, LInkedIn, Twitter and a slew of other platforms.
These triggers can be created custom and edited at any time so you can choose to share images, text, links or a combination therein.
– Kelly Azevedo, She's Got Systems
2. Buffer

I love using Buffer to add links, quotes, and other cool things to my social media profiles. It helps me stay active on social media, without pausing my reading / browsing flow to share a link… and it also helps me see what's popular and how often people click links or retweet content.
– Nathalie Lussier, The Website Checkup Tool
3. SproutSocial

Sprout Social is similar to other social media management tools, except that it offers an insane amount of data and analytics while allowing you to manage every aspect of social monitoring without leaving the platform. It's by far our favorite.
4. Instagram (Updated for iPhone)

With the newest iPhone updates on Instagram, I can push pictures to Tumblr, Twitter, foursquare, and Facebook, without logging into different applications. And of course, it still allows me to edit, and put filters on, my pictures before sending them to these apps.

5. TweetDeck
I'm still a fan of TweetDeck. If stuff works, don't try and fix it.
– Jordan Guernsey, Molding Box
6. Radian6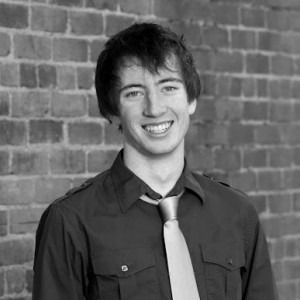 Leave it to the largest cloud services company to invent something great. Radian6 is a company that focuses on all aspects of managing social media. And in their words, 'The world's only unified social marketing suite. Trusted by the world's best marketers.' From monitoring, to engagement scores, to real ROI tracking.
– Michael Costigan, Michael Costigan, LLC
7. Forget New — HootSuite Is Still Tops!

We've been using HootSuite at TalentEgg since the early days. Their product keeps on getting better and better, allowing each member of our team to have a live dashboard of all our social media accounts, plan and manage our messaging through the day/month/year, and even monitor our success. As an added bonus, HootSuite is Canadian, like us!
– Lauren Friese, TalentEgg Inc.
8. Google Reader

Google Reader gives you the ability to automate social searches and analyze data trends through it's free service. Just set up your searches, let Reader capture the data as it comes from Twitter, Craigslist, Linkedin, discussion boards, blogs, etc. — and use that social data to market in the method of your choosing.