Amazon Instant Video has made the move to the PlayStation 3 this week. Currently the service has only been available through Amazon directly or standalone streaming players like Roku. The application has become one of the biggest exclusive video streaming services that Sony has over Microsoft's Xbox 360 console.
The app will grant PS3 users who also have an Amazon Prime account to stream free videos featured on their service. Amazon Instant will additionally allow users to rent or buy newer releases for streaming, including episodes of currently running television shows the day after they air.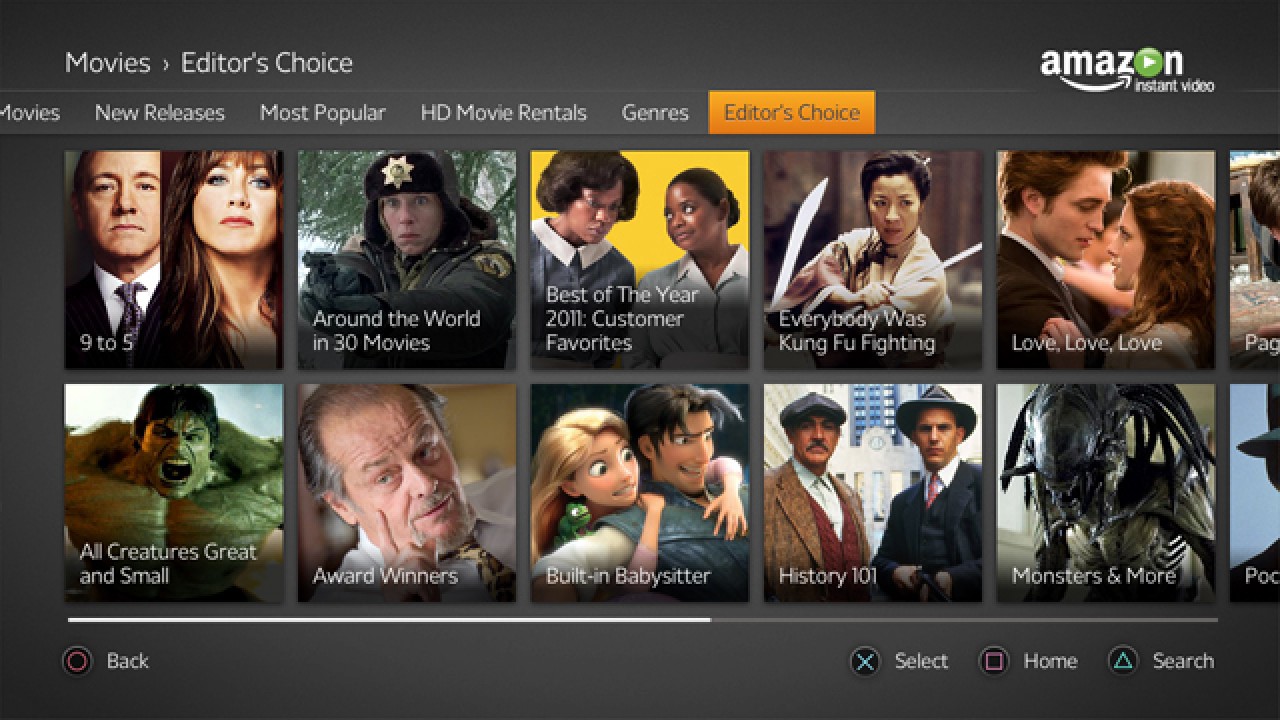 The service first launched one year ago and has since tripled its selection. Currently Amazon Instant Video has around 17,000 titles in its library, including both movies and TV shows. It's a pretty decent amount of content – in comparison it was estimated that late last year Netflix Streaming had around 32,000 titles available.
Amazon Prime is $79 for an entire year of access to their streaming service and free two-day shipping on eligible items. If you're a college student you can get one year of the service for free, and half price on yearly subscriptions after that. Amazon offers a free month to try out the service, and for this week only is hosting a selection of TV shows free of charge.
Amazon has been fighting to grab a bigger share of the market for its new streaming service, and the move to consoles will certainly help. Last year the company made a deal with Fox to add 2,000 new titles to its library, and made another deal earlier this year with Viacom to host popular shows from networks like Comedy Central and MTV. Even though the PlayStation 3 has both Netflix and Amazon Instant Video, it's likely that many users will at least give the service a try, especially now that Netflix lost over 1,000  titles when its deal with Starz expired in February.
This deal with Amazon is a much-needed exclusive for the trailing console, especially after the launch of HBO GO and MLB.tv apps on the Xbox 360 last week.
Images Credit: Joystiq