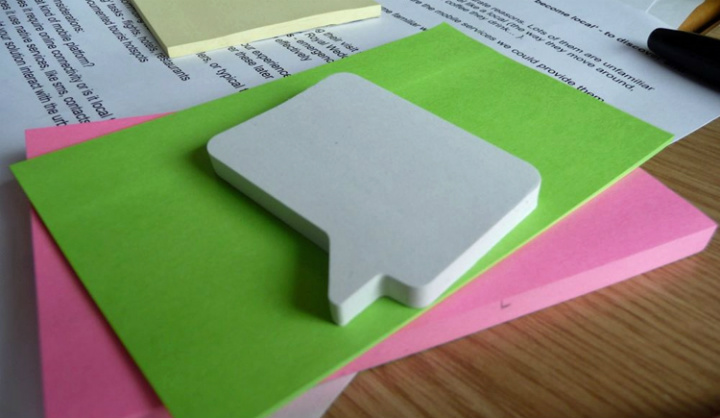 This is a blog series about LA startups. The interesting thing about writing about Matt Douglas, Founder and CEO of Punchbowl, is that his startup is in Boston. But hang in there with me; I have a method to my madness. Matt's done the Silicon Valley thing, having worked there for a few years. 'I understand the culture there,' he told me in a phone conversation recently. 'It is one of measuring yourself on everybody else.  You're always in a room full of people who have tech jobs.'
This insularity, he believes, leads to a culture of designers who can't imagine any user who doesn't have an iPhone. In Boston, Matt says he's friends with people from all walks of life. 'The world is a very big place,' he is fond of saying. He's right, of course. The myopic focus that is the norm in Los Angeles and San Francisco can result in making apps to solve the problems of a narrow set of users, such as 20-year-olds with iPhones. Startups need to stretch themselves, to get a broader vision.
'There are lots of moms in Cincinnati, Ohio. There are tons of women in Phoenix, Arizona. There are lots and lots of people between when you take off in Logan and land in LAX. I think, Pinterest is a great example of that. They're core audience is similar to our core audience.'

Punchbowl, the platform Matt heads up, does invitations. You can send a Disney themed invite for your kid's birthday party, or hook up Elmo or Cookie Monster to be the face of your cooking baking party. They have licensing deals with Chuck E. Cheese, My Little Pony, Monopoly, Scrabble and Twister. Hello Kitty is in their corner, too.
But don't let the cute characters fool you. There's a ton of tech behind Punchbowl, the kind of tech that allows you to create an invite using only your browser, no app required. Making it simple was hard. 
As Matt says, 'to get built a really easy, simple, powerful user interface is the toughest thing in the business. I mean there's a reason why so many businesses fail at building easy to use products.'

Let's all agree that chasing simplicity is hugely worthwhile. Apple does a stellar job of creating beautifully simple user interfaces. Google does a lousy job at it. Tinder does a great job, and the simplicity of the interface, plus pictures of good looking people, clearly have accelerated the app's success. Facebook, as Ashish Soni pointed out in my blog about USC's Viterbi Startup Garage, presents a deceptively simple face to the user. A billion users have a good experience and that's quietly amazing.
'I think it's phenomenal technical innovation. No company has had a billion users before,' Ashish told me.
The folks at Punchbowl originally got in touch with me to trumpet their aggressive marketing campaign to go up against their rival, Evite. They took out a full page ad in the Los Angeles Times to say 'good bye' to Evite, and followed up with a condolence bouquet of flowers sent over to the Evite executive offices in Los Angeles. Hardball tactics that got them some TechCrunch coverage, certainly. 
Startups need bravado and guts, but they also need to dig in to the real problems of real users, and that's what Matt is doing at Punchbowl. 
Image credits:  Katarzyna Stawarz via creative commons license. Headshot and logo courtesy of Punchbowl.