In an age where the latest purchase is just a click away, several emerging startups are designing tools to bridge the gap between the real world and the e-commerce world. Hundreds of those startups met in Chicago last week for a meeting of the minds at the International Retailer Commerce Expo.
The over 10,000 square foot facility was filled to the brim with almost 600 e-commerce startups and established companies – a reflection of the burgeoning eRetailer industry. Techli caught up with a few startups working to innovate the almost $100 billion industry.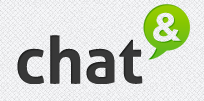 Shopping has always been a very personal experience, ranging from the feel of trying on a dress, to the smiling and helpful faces of the store clerk or sales rep. Competing with e-commerce heavyweights like Livechat, New York-based Chat& aims to bring that face to the computer screen. With a beta version currently on the market, it provides a collaborative video and chat application that allows a company's live sales and support staff to connect directly with customers via one-to-one real-time sessions.
"We're trying to create the personal shopper experience online," says Noah Christensen, his eyes glistening from the reflection of the computer screen showing the e-Rep ready to provide real-time information.
In the future, Christensen says that the software will help more than just online companies. Chat& hopes to create jobs by outsourcing the once static sales position to stay-at-home moms or knowledgeable minds overseas.
The days of children pleading for the latest action figure or Barbie doll could be soon behind us. Virtual Piggy provides an Ebay-esque childproof alternative. Parents put money in their child's virtual "piggy' bank which their kids can spend at a selection of age-appropriate safe stores, all hand-picked by Virtual Piggy.  VP gives kids the freedom to purchase un-chaperoned while teaching them responsibility and providing parents peace of mind.
"It's a win-win situation," says Alfredo Carranza, integration manager of the company, "We help merchants access 14 year olds, all the while making sure to only include good fit retailers that align with our values."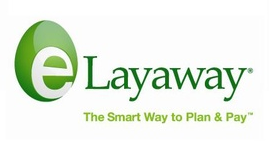 Strapped for cash in the real world? ELayaway bypasses that by providing customers the means to purchase goods online through affordably priced monthly payment plans. The company virtualizes what the likes of Wal-Mart and Target have been doing for years, and consequently opens up new e-commerce opportunities.
ELayaway facilitates this payment method with an intuitive calculator feature that helps customers choose the plan that works for them, and once the product is paid off, the merchant ships it. A recent 2010 survey conducted by eLayaway concluded that 95 percent of all people surveyed felt more inclined to make a purchase when layaway was a payment option, leading one to rejoice that e-shopping lines remain in the real world.