The personalized web is upon us. The post Web 2.0 era on the internet is focused on customizing the web experience to each individual user, making everything users see more relevant to their personality/tastes/interest. A new crop of startups are working behind the scenes to create technology that makes our web experience one of a kind. SocialWire is a new San Francisco startup whose advertising platform helps online retailers with user acquisition on Facebook.
Online retailers can add SocialWire to their sites to easily start sharing shopping activity and use it's advertising platform to create word of mouth campaigns about their products on Facebook. SocialWire was founded by Selcuk Atli, a Fulbright scholar and seasoned entrepreneur. I was fortunate enough to catch up with Atli and talk to him about entrepreneurship, SocialWire, future trends, and the Valley in general.
The process and ability to build companies and products is very similar to my past experience as a singer and songwriter for bands. They both start with an idea, then you get people to become fans or clients/users, and begin learning and growing along the way. Through this process, you start small and get bigger and better.
Ultimately, you're connecting people with things that you have created. This applies to both industries – band leaders inspire the musicians in the band, which leads to great music and bigger gigs, startup founders inspire their team, which leads to a great product, more funding, and success.
2. What got you started? In other words, when did you get "bitten" by the entrepreneur bug?
After receiving a Fulbright scholarship, I had the opportunity to work with Dr. James Hendler, the originator of Semantic Web. As a grad student, I had envisioned that personalization can be much more helpful if it were powered by more than simply what we buy on Amazon.com. The songs that we listen to, the places we check in… anything that our friends and we share all across the web can be the foundation of a better discovery experience. Semantic Web can actually help you do that. While it may not be commonly known, Facebook Open Graph is an implementation of Semantic Web.
Today, the large-scale adoption and demand around Facebook Open Graph across the web is a perfect opportunity to turn this vision into a reality. After starting a company in Istanbul that helped online retailers personalize their web sites, I realized there was a bigger opportunity in helping them personalize the way they marketed their products. I came to Silicon Valley to start the company instead of Istanbul because of the abundant opportunities and the rest is history!
3. How is SocialWire setting the stage to disrupt your industry?
Online marketers still create and run most advertising campaigns similar to how they would advertise on print media. These campaigns involve significant manual labor, guesswork and testing. This problem persists when marketers rely on Facebook as a product marketing channel as well.
Most advertising channels are generations behind personalization. The way that Amazon and Netflix recommend products relies on signals instead of guesswork or manual labor. Like personalization technology, the future of advertising will be founded on our activity and interests as well as our friends'. Advertising products that can harness these signals can make running ads more efficient for marketers while making these ads more pleasant and helpful for end-users.
We want SocialWire to be a technology and product driven company. We're building our advertising products for both marketers and the end users who see our ads.
Our dream client would be eBay. This company is feeling the pains of the problems we're trying to solve. It should be effortless promoting products, arriving daily, to their customers and potential customers.

4. Why did early investors believe in SocialWire?
First Round Capital and our angel investors believe commerce should move more into contextual and relevant experiences. This is a huge market they want to tap into and they are confident in our abilities to build an awesome product.
5. What's the company culture like?
SocialWire is a consumer product company. We're the hackers of not only code but design and marketing.
We can compete with large enterprise companies because we have built a company that cares about consumer experience and we adapt to our customer's needs.
At the end of the day, our company culture is based off of working hard and playing hard.
6. What are some of the trends you see in the marketplace that are currently untapped?
With ecommerce, the mediation between buyer and seller is shifting to collaborative consumption driven companies. We're used to buying things online and users are now more empowered to make their own products and services available. There's no guess work – anyone with a credit card and a mouse can sell something.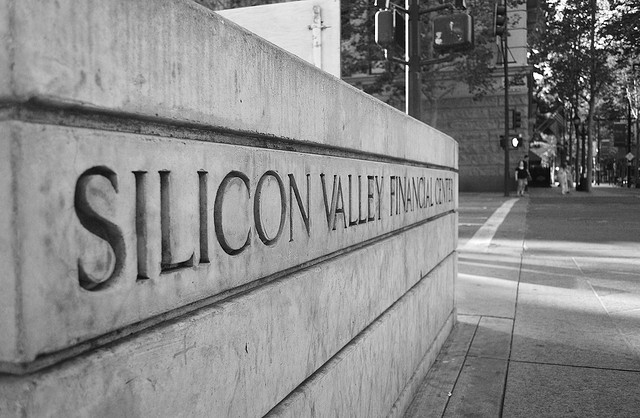 7. Three things you love about being in the San Francisco tech scene?
1. Support sytem – when I first moved to San Francisco, I was immediately connected to people in the startup scene. Everyone has been very eager to help. Once you're vetted and in, you're in for good.
2. Advanced community – being in a community that understands your vision and product gives you motivation and reassurance. San Francisco is fast-paced, so that gives you the fire to keep up.
3. Accessibility – surrounded by some of the most intelligent people in the world who are based in San Francisco and they're at your fingertips. City life in San Francisco doesn't hurt either.
8. When things get tough, what keeps you going? What are some of your tricks? In other words, how do you stay SANE?
Being in the "startup" world is like being on a roller coaster. You go through cycles and have to learn to not take it too personal. Accept the reality of things and try to keep a balanced life.
9. Who inspires you? Do you have any mentors that have been an integral part of your success?
Frank Poore, Vice Chairman of CommerceHub – I met him in college and he advised me early on as a tech entrepreneur.
Scott Rafer, Co-founder of Mashery and past CEO of Lookery – he was very supportive of me as an entrepreneur and introduced me to his network.
Ariel Poler – he has been a strong advocate of SocialWire, I consider him a personal mentor and he is one of our investors as well.
10. What is one [surprising] thing about you that most people don't know?
I use to be a professional singer and songwriter.