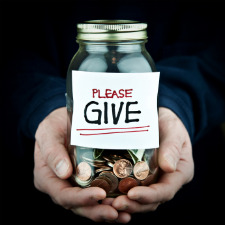 CHICAGO — For years, Firebelly Design has been donating a year of their services to one lucky non-profit via the Firebelly Design & Marketing Grant. This model has done wonders for grantees and Firebelly alike. "Working with one non-profit for a year ensures that the pro-bono work we do has a significant impact on the organization," said Firebelly owner, Dawn Hancock.
This grant model inspired Pivotal Production owner, Shannon Downey, to approach Firebelly and learn about their grant process. Said Downey, "I want to help everyone. Unfortunately when un-paid work takes up a larger percentage of time than paid work, you no longer have a sustainable business you have, well, a non-profit without the 501c3 status. I thought the grant model was perfect."
This fleeting conversation led a grander idea. What if complimentary small businesses got together to offer a mega-grant? A few phone calls later, the team was in place. "Firebelly works with all of these companies regularly. We love working with them and most importantly respect the quality of work that they do and their core values. This team was a no-brainer," said Hancock.
The Grant for Good was born. The partnering organizations recognize the importance of quality strategy and marketing for all organizations–but particularly for nonprofits. As an alternative to the traditionally piecemeal approach of service donations, the Grant for Good seeks to positively impact the quality of strategy and marketing for small nonprofit institutions through a focused, year-long engagement. Rather than a singular project approach that is difficult to sustain, the Grant for Good focuses all our efforts on one non-profit for an entire year, including education components to keep it sustainable for years to come.
In 2011, the Grant for Good team will be giving one non-profit an enormous opportunity to completely reinvent themselves.
Firebelly Design will be donating a year of the studio's time for brand strategy, design and website development.
IshootRockstars will be donating a year of photography services.
Morten Group will be donating a year of organizational and resource development.
One Tree Forest Films will be donating a year of filming, editing and post-production.
Pivotal Production will be donating a year of marketing and social media strategy, + event planning and
production.
P.K. Wheeler Communications will be donating a year of message and content development.
Salsedo Press will be donating labor costs to produce all print materials designed + produced with this grant.
The Grant Application can be downloaded at www.GrantForGood.com. The deadline is December 3, 2010.