While most everyone needs it, only 20% of Americans have access to high quality financial advisors. HelloWallet, a startup founded by  former Brookings Institution scholar Matt Fellowes in 2009, aims to change that statistic by democratizing access to honest high-quality financial guidance.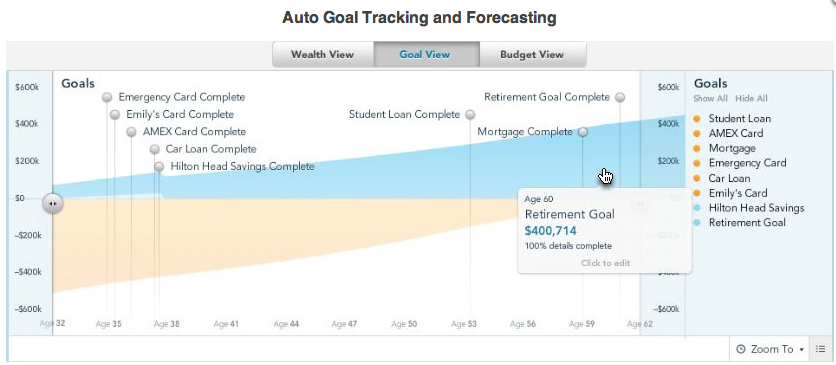 For a monthly fee of $8.95, users can plug-in their financial information into a HelloWallet profile and receive personalized financial recommendations like cheaper banking options or a tailored college-savings-plan.  Users can also create a simple money-management plan which tracks daily fluctuations to help them better understand both the short and long-term significance of each fiscal decision.
HelloWallet's services are primarily distributed by large companies, their Crunchbase noting Fortune 500 companies, to employees as a workplace benefit. It's worth noting that HelloWallet receives no commissions from financial institutions, and does not sell users' data under any circumstances. Also you can feel good  about purchasing HelloWallet because for every five paid memberships, HelloWallet provides a free membership to a family in need.  
November 21, 2011- UPDATE: Today HelloWallet released its iPhone app- upon installing, HelloWallet immediately fixes your location, how much money is left in your associated budget and what you have spent at that location previously. HelloWallet is currently only available for the iPhone but will be available on Android phones early next year.