St. Louis mobile app startup and fellow Arch Grants recipient IDC Projects has been in the app development market since the early days of the iPhone. The company developed one of the very first barcode scanning apps for the device back in 2009, and has created more than a dozen projects ranging from utility apps to mobile games since.

The company was started by three graduating students of the Missouri University of Science and Technology in 2008. Co-founders Michael Orlando, RJ Miller, and Quentin Ortega set out to begin a venture that would allow them to create a variety of projects following their run in university.
"I wanted to do too many things, I had to pick one," said CEO Michael Orlando. "Instead of choosing one thing to pursue, we built a framework for trying lots of ventures all under the same roof, and ended up with a talented group that can build awesome games."
The trio quickly realized the potential of Apple's App Store and decided to focus on mobile app development for iOS going forward. Currently IDC Projects makes money through implementing targeted ads into each of its mobile titles. "We have developed some unique partnerships in this space and have been able to optimize the ads we show based on what's relevant to the user," the company wrote. "Without giving too much away, we are doing some really unique things on the backend in order to optimize our ad revenue stream."
Formerly based out of Rolla, Missouri, the company is making the move to St. Louis' downtown area following its award from Arch Grants earlier this year. IDC Projects received $50,000 in funding from the not-for-profit organization and is set to participate in Capital Innovators' Fall 2012 class, which will net the app development studio another $50,000 in seed funding.
"Initially, we were surprised with the Missouri startup scene," the company said. "The city, supporting companies, and the community have been extremely helpful and positive… Receiving an Arch Grant earlier this year has already deeply impacted our businesses — having one-on-one network opportunities has been immensely helpful."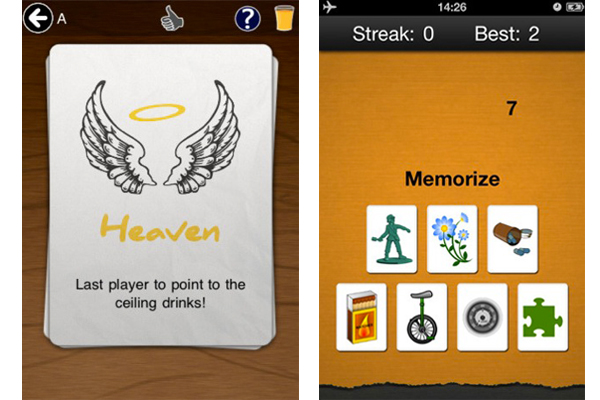 IDC Projects' offices hosts a unique working atmosphere featuring RC cars, full-wall whiteboards, and an office hammock. "We love to give free food, and encourage all of our employees to better themselves," the app development company said. "We have no set hours and give everyone the responsibility and freedom they deserve."
The company plans to use its new funding to increase game output, with six new titles planned for release by the end of this year. Mobile gamers can look forward to titles like Motocross Sniper, which combines the sport of motocross with the action of paintball, as well as slot game with a location-based spin called Slot Mogul. You can check out IDC Projects' full offering of mobile titles on the App Store.