The list of technology conferences that are canceling or postponing their events amid the global outbreak of the COVID-19 (novel coronavirus) continues to grow.

According to ZDNet, which is keeping a tally, as many as 32 top tech-related conferences have been canceled or postponed, including industry giants like Facebook's F8 developer conference, and Google I/O, the company's flagship event.

Ingram Micro Cloud, a global cloud ecosystem and digital commerce platform based in southern California, is the latest technology giant to make the difficult decision.

In a statement released Thursday to the media, the company announced that it was postponing its bellwether Cloud Summit conference, which was to be held in Miami Beach from May 12-14. The organizers are planning to reschedule for early 2021.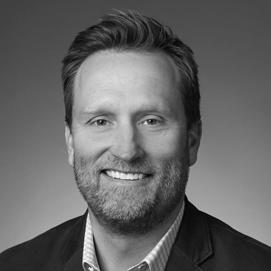 "We want to thank our speakers, partners, sponsors and the City of Miami Beach for their support in making this difficult—but correct—decision," said Adam Christensen, head of Cloud Global Marketing and Communications at Ingram Micro. "We look forward to our next gathering of cloud leaders and innovators as we continue to support growth in the cloud ecosystem."

The company noted that it had been following the situation surrounding the spread of COVID-19 very closely, and that the decision to postpone was made out of an "abundance of caution."

The conference is one of North America's largest gatherings of cloud industry professionals, including the top global resellers, service providers and vendors, as well as industry luminaries.

In its 11th year, the summit was tipped to convene over 2,000 cloud industry leaders as well as innovative startup founders to test out the latest in SaaS (Software as a Service), IaaS (Infrastructure as a Service), XaaS (Everything as a Service), and the Internet of Things; as well as gain valuable cloud expertise and support to help their companies deliver solutions their customers need.

Speakers for this year's event included Nimesh Davé, Executive Vice President of Global Cloud at Ingram Micro; Takeshi Numoto, Corporate Vice President, Cloud Marketing, Microsoft; and Tarik Faouzi, Vice President, CloudBlue – Ingram Micro's industry-leading cloud commerce platform.
Tarik Faouzi, CloudBlue

Takeshi Numoto, Microsoft

Nimesh Davé, Ingram Micro
Also being postponed by the organizers is Ingram Micro Cloud's Comet Competition, the world's largest B2B startup competition with a grand prize purse of USD $1 million in cash.

The company was set to host the finals of the competition during Cloud Summit in Miami Beach, but has since notified finalists that the event will be rescheduled.

When it reconvenes, the Comet Competition finals will feature 16 startups who won regional heats around the globe, in countries including Australia, Brazil, Canada, Colombia, France, Germany, India, Israel, Mexico, Netherlands, Singapore, Spain, Sweden, the United Kingdom and the United States.

Representing the midwest in the competition is Chicago-based Invoiced, a company that leverages the cloud to help businesses automate all of their accounts receivable tasks.
For more information about the rescheduling of Cloud Summit, we encourage you to visit the company FAQ page here.