Iowa based startup iotaMotion today announced they have raised $2 million to begin development on surgical precision robotics.
The company, who focus on developing technology for hearing loss treatment, used seed funding and received support from friends and family in the Midwest – in addition to others around the world.
Co-founder Chris Kaufmann, MD, said "The reception and excitement from both the cochlear implant community and strategic investors is a testament to the clear clinical need and the surgeon-centric robotics-assisted systems we are developing. The funds will be used to further our development efforts for the IOTA-Soft robotic-assisted cochlear implant insertion system."
The robotic device in development, christened IOTA-Soft™ will assist doctors and patients to discover and determine more accurate and personalised solutions for a variety of different cochlear-related issues. This means that, as opposed to following standard procedures, medical professionals will be able to tailor the treatment to each patient.
In addition to the $2 million bounty, iotaMotion have also raised $1.7 million which they plan to utilise to develop IOTA-Progress, a post-surgical implantation system for cochlear implant adjustment.
Human error is a natural part of life and that includes doctors and surgeons. Using robotics to assist with medical diagnoses and procedures will hopefully eradicate (or at least greatly diminish) the number of surgical errors. According to research conducted by WebMD, there are over 4000 surgical errors per year, including an average of thirty-nine foreign objects [such as sponges] left inside of patients after surgery. And that's 39 per week, not per year.
Medical robotics are already popular throughout the world. Many hospitals have adopted their use for everything from receptionists to therapy. By 2020, the industry is expected to have sales worth almost $6.4 billion.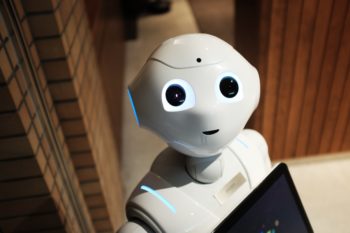 With the obscenely long hours that most doctors work, it is no surprise that mistakes are made. Introducing robotics to medical treatme
nt will hopefully cut down on the global culture of overworking within hospitals and, in turn, will allow for fewer mistakes.
But robots themselves are just that: robots. They do not feel, have no bedside manner and cannot create a personal relationship between doctor and patient, so surgeons and doctors in danger of disappearing just yet. More likely is that healthcare professionals will use machines to find the best course of care for the patient.