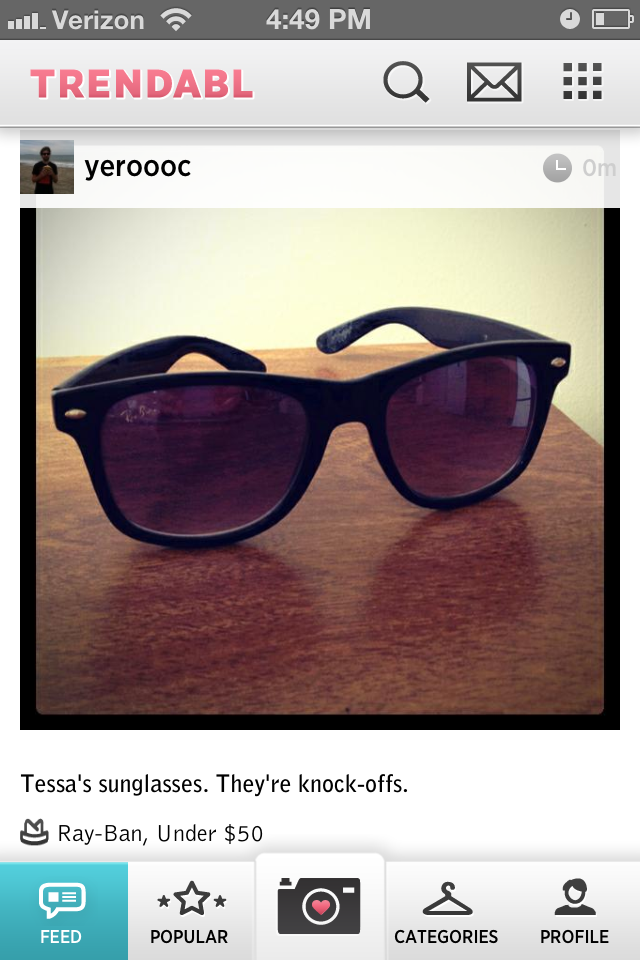 Trendabl, a new picture sharing app geared toward the fashion obsessed, launched free of charge this week on Apple's App Store. The app boasts a product-centric focus that encourages users to share pictures of their favorite clothing brands and fashion accessories across the network.
Trendabl's interface is very similar to Instagram's. It features buttons for popular images, a follower feed, and a slightly more prominent camera icon in the middle. Images appear in a familiar square format, and the app even features an array of Instagram-esque filters – although they cannot be seen in the live view.
Where the new app diverges most distinctly from the popular image sharing service is that pictures are organized into garment-specific categories, such as shirts, dresses, handbags, jewelry, and so on. Additionally, you can identify the content of their images by tagging specific brands, stores, colors, and even price. The app also offers the ability to browse or search each category, creating any combination of tags to find the exact kind of product you're looking for.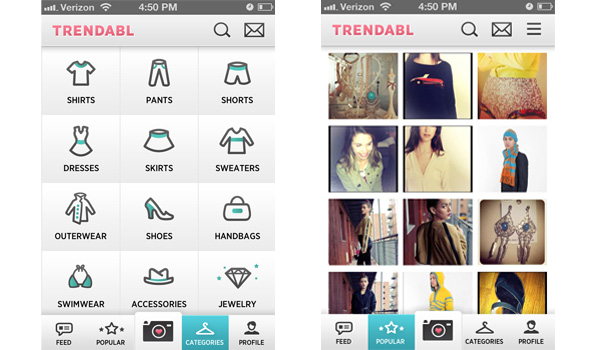 Founder Jon Alagem left his hedge fund job last year to create the company, which he's currently bootstrapping out of his New York apartment. Alagem already has a handful of designers and celebrities on-board, including Barney's New York, Mary-Kate and Ashley Olsen, and Nicky Hilton. The app – which is currently exclusive to iPhone – will move to various other platforms in the coming months.
Despite the similarities between the two apps, Trendabl's fashion focus will ideally continue to establish a distinct community separate from Instagram. Trendabl may even become more lucrative than its image network inspiration, whose founders have similarly partnered with fashion companies like Urban Outfitters and Marc Jacobs, but continue to seek out other monetization strategies. With its product-specific tagging and organization, Trendabl seems like it could create a more solid link between consumers and their favorite companies, an effective solution for the kind of concrete business infrastructure Instagram currently lacks.