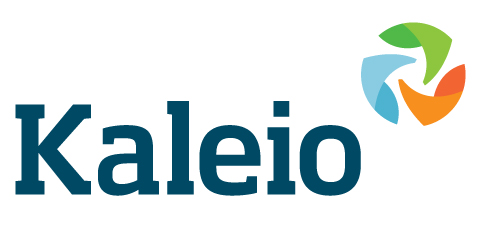 Linkedin is by far the most popular professional networking site in the world. It's aimed at professionals who are in the office oriented career track. For those that are on these career tracks (lawyers, business executives, etc), Linkedin is an extremely effective way to connect. But what about the hardworking professionals who don't quite fit into the Linkedin sweet spot? Well, Irvine-based Kaleio is launching  its free networking platform for global workforce communities who otherwise lack an easy way to connect.
Who is Kaleio For?
Kaleio is aimed at professionals like nurses, construction workers, teachers, restaurant managers, and even stay-at-home parents. It's these different industries that are underserved by more corporate focused tools that Kaleio is looking to connect. Which makes perfect sense.
I often get connection requests from people in my life, many of whom I haven't spoken to in years. For example, a high school classmate of mine asked to connect with me, most likely because it was suggested by Linkedin. But this former classmate is a car mechanic. While there is nothing wrong with being a car mechanic (my uncle is one), there isn't much value I can add to this classmate professionally. I don't know anything about cars and because it's such a local business, I can't even help him get more customers. It just didn't make sense for us to connect. Which is why Kaleio seems so appealing.
It's for this reason that Kaleio's fastest-growing industries include users that are not in the "C-Suite." Just like my mechanic friend, your local plumber probably doesn't have a need to connect with more professionals who aren't his/her peers professionally. Kaleio CEO Jim Riley commented, "Kaleio is gaining momentum in this space as we take a whole new approach to connecting people. Our fastest-growing industries include users in construction, education, and retail, among others—something you're likely not going to see on LinkedIn."
How does Kaleio work?
The service works by giving members access to view other users' profiles, post or answer questions, and send messages to industry leaders. In the "Marketplace" section of the site, brands can post job openings, special offers, or events. Kaleio also provides users with the "Boardroom," which provides users with the ability to have private, encrypted meetings with ongoing discussions. They can also upload, share, and even edit documents without ever leaving the Boardroom. Kaleio currently offers a daily newsfeed and will soon be adding live video feed capabilities, which can be recorded and replayed.
I'm interested in what you think about a new professional network like this? Is there a need for a second professional social network? Do individuals who work as bartenders, nurses or mechanics need a professional social network presence? I see value in a network like this because I can't add value to this professional segment through my own Linkedin profile and connections. Time will tell if others see the same value. Let me know your thoughts in the comments.