We haven't heard much from Microsoft  in terms of acquisition since they  snatched  up Skype for a cool $8.5 billion. However, reports today indicate that the video search startup VideoSurf has awakened the acquisition beast to reportedly secure a $70 million payday.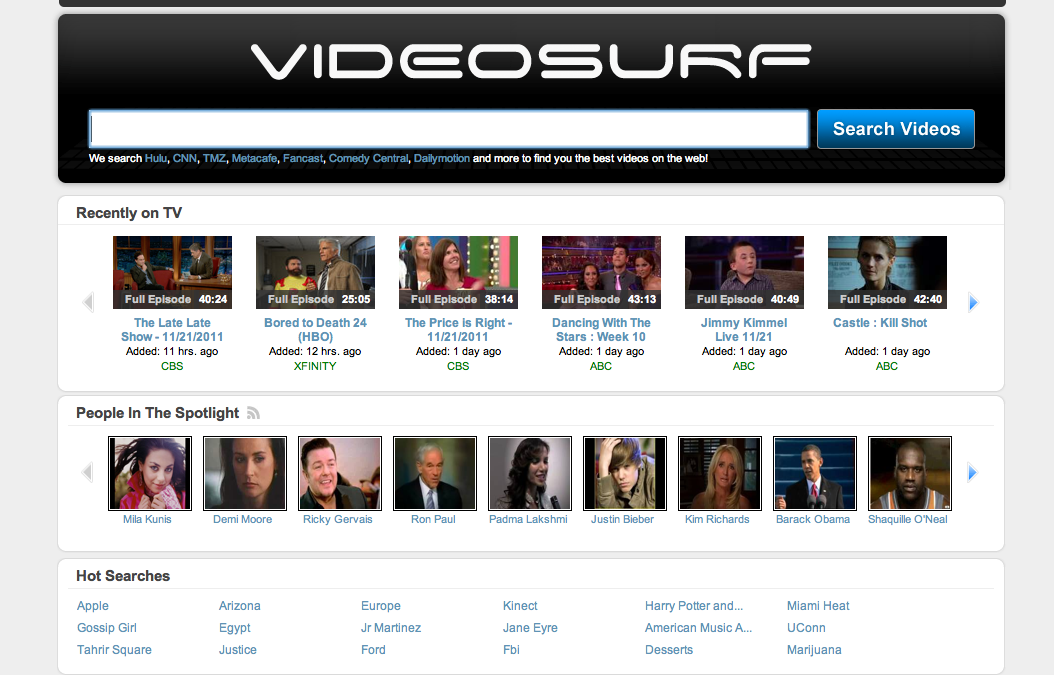 Founded in 2006,  California-based  VideoSurf  allows users to search through TV series from major video sites including  CNN, Hulu, Dailymotion,and TMZ by keywords. If you're thinking that this sounds like  your  average run-of-the-mill aggregator,  you would be extremly mistaken.
Using its back-end vision technology , VideoSurf can "see" and recognize frames inside videos which enables users to search the actual content of the video, rather than text tags and descriptions associated with it. Acording to their press release, Microsoft  plans to integrate VideoSurf's visual awareness technology to enhance their " Xbox 360 ecosystem and evolve search and discovery of entertainment content on Xbox LIVE."
Over the past five years VideoSurf has  raised $28 million in funding including investments from Israel's Pitango Venture, Al Gore, Facebook COO Sheryl Sandberg, and SurveyMonkey CEO David Goldberg.