While large parts of the American economy remain closed amid Covid-19, according to new data from the US Census the number of applications for new startups has also taken a hit.
In the Midwest the number of new business applications declined by 45%. The highest decrease occurred in the Northeast, at 58%. The coronavirus outbreak has dealt a material blow to the US economy, with more than 17 million people filing unemployment claims.
But surprisingly, some startups have seen soaring growth due to COVID-19. The publicly traded video conferencing platform Zoom, now part of the country's collective terminology, has seen its stock rise, as have delivery services.
Companies like pet supplier Chewy, meal kit company Blue Apron, as well as smaller businesses and startups have been blindsided by surging sales over the past several weeks as COVID-19 and increased containment restrictions turned worlds upside down.
"We didn't see it coming," said Ryan Lupberger, co-founder of Cleancult, a venture-backed startup based in the Midwest that manufactures natural cleaning products.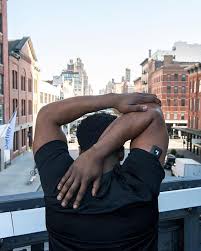 The tech community is also seeing major changes in the health community that promise to become permanent realities — from the increase in telemedicine to programs that improve wellness such as Levels, a New York-based startup supporting metabolic fitness.
Additional promising health startups include Velmio, which is developing a Covid-19 tracker app, unicorn Babylon Health that's created a symptom-tracking app for Covid-19, and the healthcare company Kry, which recently launched a free web-based platform for healthcare professionals to use to keep in touch with their patients.
"The Covid-19 crisis is acting as a catalyst for the whole digital healthcare and telemedicine industry," said Kry's VP Luke Buhl-Nielsen. "Legislation is moving at breakneck speed, consumer behaviour is changing very rapidly."
Said healthcare investor Christian Weiss in an interview, "This is for sure going to boost adoption overall."
"I couldn't think of any stronger push towards digitalisation".