Itiliti Health, a healthtech company based in the Midwest, announced today it'd been named a Preferred Vendor by the Association for Community Affiliated Plans (ACAP), a national trade association headquartered in Washington.
Itiliti Health is a healthcare technology solution that brings the prior authorization process into the 21st century.
Think for a moment — you've got an older relative who depends upon a healthcare provider to receive medical treatment and one day they're not feeling well, so they go to the doctor. After talking with their primary care physician, the issue is diagnosed, and the doctor prescribes an outpatient procedure.
The next step after this typically involves a waiting period because the doctor needs to send off what's called a 'prior authorization request' (PA request) to the insurer to see if the procedure will be covered. After receiving the PA request, the insurer needs to review the issue, and then send a reply back to the doctor's office.
The final step involves the insurer contacting the administration at the doctor's office tasked with scheduling an appointment, and then the patient-side wait to receive treatment can officially begin. The whole process could take a few days, during which your relative could suffer continued discomfort.
Nobody wants any of that – not insurers, doctors, healthcare workers tasked with additional administrative work, and least of all, patients. So how is this issue being addressed?
Itiliti Health provides an easy way for payers and providers to understand what the rules are for each health procedure and leverages digitized rules to document the adjudication of submitted PA requests.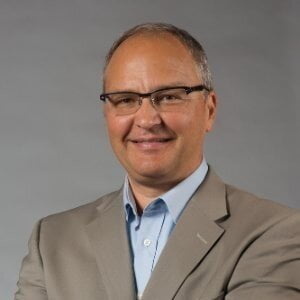 "Itiliti Health is proud to have been named an ACAP Preferred Vendor, and we look forward to reducing the volume of unnecessary prior authorization requests required for medical procedures," said Michael Lunzer, Co-Founder and CEO of Itiliti Health.
With that in mind, this should come as good news to any patient who depends upon an ACAP nonprofit healthcare provider and has ever dealt firsthand with the weight of administrative friction that's left them waiting for a phone call rather than receiving treatment.
ACAP is a national trade association headquartered in Washington, D.C. that represents 74 not-for-profit safety net health plans and serves more than 20 million enrollees through Medicaid, Medicare, health insurance marketplaces, the Children's Health Insurance Program (CHIP), and other publicly supported government programs.
Itiliti Health recognizes that although the issue of fixing the prior authorization process is a common goal across the industry, there are key elements that must be addressed before automated real-time prior authorizations can become a reality. In successfully automating these procedures, though, Itiliti Health seeks to improve the lives of patients seeking treatment so that the best and most effective treatments covered by a patient's insurer are authorized in real time.