New Years is an ideal time to look back on your accomplishments from the previous year and begin setting goals for the next. People have been making New Year's resolutions since the Roman times. Seriously! The mythical King Janus (Janus…January–get it?) was said to have two faces, he could see the past and into the future at the same time.
As we enter the first week of 2012, I wanted to share some of my thoughts for entrepreneurs in the upcoming year.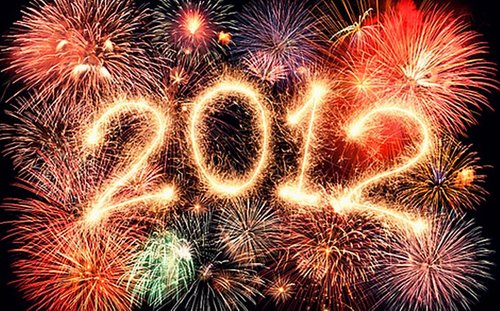 I've gained a lot of experience since the last time the New Year's Eve ball fell, and by far the biggest lesson learned is that the road to success is not always an easy one. However, with proper planning and goal setting, venturing out as an entrepreneur can be a really rewarding journey.
Here are a few other things I learned along the way that I hope you can benefit from in 2012.
Join (or Create) a Peer Group
Find a local group of entrepreneurs that meets on a regular basis and hosts a bunch of cool people to talk with. That's what we did in Madison when we created Capital Entrepreneurs. Today we are a group of 150+ entrepreneurs and early stage employees from Madison based startups who meet each month to socialize, get advice, voice problems, and share success.
Having a group of other entrepreneurs who are experiencing many of the same ups and downs you see on a daily basis is incredibly helpful.  Even if it's an informal meetup of 5 of your entrepreneur friends you will find it very valuable.
Share Your Ideas!
Ideas are a dime a dozen. What it really comes down to is execution. There are very few people in the world that could actually execute your ideas, so don't be afraid to share them. Bouncing your ideas off your peers is a great way to get feedback and can help you focus and refine them. Talking about your ideas is a really good idea and something I strongly encourage.
Pick One Thing To Focus On
 Choose one product or one service you know you can absolutely kick butt at. Focus is the key here, delegate all of your time and resources to making that item the best it can be. Don't stretch your resources and time too thin, otherwise it's very difficult to excel at any particular thing you're working on. We learned this lesson many times at PerBlue. We continue to refine our focus and this has improved our cohesion as a team and we have seen more success as a company.
Do More Social Good
 Why? Because it feels good and it helps others! Start with something small, like donating to a local charity, and watch it grow organically. Tap into your entrepreneurial peer group, friends, and employees– chances are they're looking for a good cause to contribute to. During the holiday season the PerBlue team collaborated to collect board games for the pediatric areas in two local hospitals. We ended up donating about 40 games and earned a little positive local press in the process.
Set your sights high for 2012 and begin taking the first step towards your goals in this first week. From the bootstrapping college student to the serial entrepreneur, wishing you all a successful and prosperous 2012!
What are your resolutions for the New Year?