Chicago startup Payment Over Mobile Solutions (POMS) is gearing up for a big year, with plans to introduce its new convenient platform that gives the banking underserved a way to send payments. The company recently brought on Jamal Edwards, formerly of the Howard Brown Health Center, to become take the role of president and CEO of the emerging payment startup.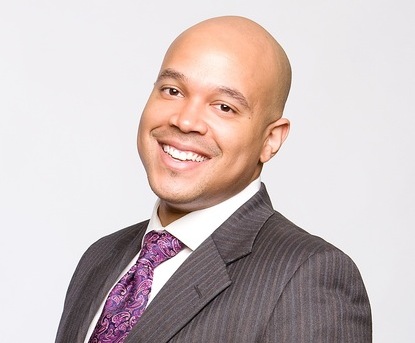 POMS will enable anyone without a bank account to transfer funds to other parties at participating retail locations. The technology, which utilizes the prepaid activation and loading channels that already exist in most retail stores, will enable POMS customers to add funds to existing prepaid products, such as cellphones, and even pay bills.
"Right now there isn't an integrated and effective solution for people who don't have access to a bank account to send money anywhere in the world," said Edwards. "The migrant workers or immigrants who can't send money to people back home, there's no easy solution for them to send money."
Edwards originally planned to take part in the company's seed investment round. After a series of discussions with chairman Thomas Buchar, Edwards decided to come onboard as CEO to help the company move forward into the untapped market. According to Edwards, taking the position as CEO of POMS was a logical next move in his career goal of continuing to aid the underserved.
"Over the last decade or so, I've spent much of my career trying to help others," said Edwards. "When I was practicing law I spent a lot of time doing pro bono work for people who were underrepresented… the last role I had I worked at a federally qualified health center for medically underserved people. POMS seemed like a great solution because it's a great opportunity to serve the underbanked… It felt like a really good opportunity to bring together both my personal passion and my professional passion."
Edwards is currently one of the investors in POMS' seed round, which is expected to close in the first quarter of next year. The first big goal for 2013 will be to finalize integrating POMS technology into Mexico and Latin American markets, with Asia following soon after. The payments startup will additionally continue to grow its team over the next several months to make sure it stays on track for its ambitious goals in the New Year.
"At the end of the day POMS is committed to serving and developing a comprehensive set of financial products for people that don't have access to them," said Edwards. "We're working to complete the team and make sure we're developing the best product possible."
Visit UsePOMS.com to find out more information about the soon-to-launch payment startup.