As the United States is moving down the long road of rebuilding transatlantic relations, a top think tank is organizing a meeting focused on burnishing the country's tarnished global image.
The online gathering, slated to be held on March 18 under the theme "Rebuilding Trust", is an initiative led by Horasis—a Switzerland-based independent organization committed to "inspiring the future".
The Horasis Extraordinary Meeting on the United States of America aims to create a space where members of the new U.S. administration and around 1,000 selected world leaders in politics and industry would exchange views on how America can find its way back to a position of leadership.
The senior political leaders who will be speaking at the event include:
Over the past four years, America's global appeal has been undermined by a number of factors such as the response to the coronavirus pandemic, protests against racial injustice, a highly polarized nation, and the U.S. foreign policy.
In a sign of bridges being rebuilt between the U.S. and its partners, the newly sworn-in President Joe Biden has pledged to repair his country's alliances and engage with the world once again. "We will lead not merely by the example of our power but by the power of our example. We will be a strong and trusted partner for peace, progress, and security," he said during his inaugural address.
Damaged relations
Approval ratings of the U.S. from countries around the globe dipped down to a new low in 2020 under the presidency of Donald Trump who had openly championed an "America First" foreign policy and walked away from a number of international agreements and organizations.
Biden faces an uphill battle particularly in Europe, which saw Washington renege on its commitments under Trump, including withdrawing from the painstakingly negotiated Iran nuclear deal and the Paris climate accord.
"Across 60 countries and areas surveyed during the last year of Donald Trump's presidency, median approval of U.S. leadership stands at 22%. The highest global rating for U.S. leadership during the Trump administration was 33% in 2019," Gallup reported in January.
According to the polling company, U.S. leadership found favor among the majority of the population in only seven countries, namely Dominican Republic, Cameroon, Georgia, Zambia, Albania, the Philippines, and Uganda.
It says Germany, Iran, and Iceland are the countries where U.S. leadership garners the lowest approval ratings.
Gallup's findings dovetail with a Pew Research Center report published late last year, which revealed a sharp decline in favorable impressions of America among its traditional allies, such as the UK (41%), Germany (26%), France (31%), Japan (41%), Canada (35%), and Australia (33%).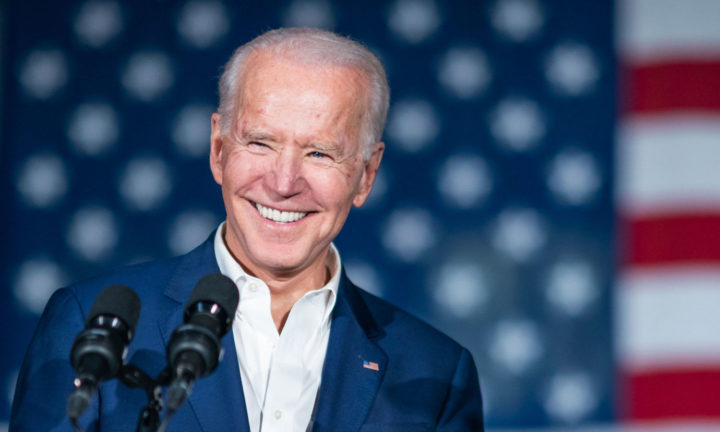 In a bid to restore the U.S. reputation abroad, Biden has signed a host of executive orders that include rejoining the World Health Organization and the Paris climate pact.
Early reviews show that British, French and German publics give the former senator and vice president high marks and are optimistic about U.S. policies and transatlantic relations under his presidency.
A new Pew Research Center survey indicates that large majorities in Germany (79%), France (72%) and the UK (65%) express confidence in Biden when it comes to foreign relations.
"The world is facing challenges not seen in generations," said Frank-Jürgen Richter, chairman of Horasis.
"The time is now for leaders to come together and rebuild trust in our multilateral institutions to help deliver societies from the depths of economic depravity and create a more just, equitable, and sustainable future for everyone," he added.
Other topics on agenda
In addition to coming up with a roadmap to revive the U.S. image, participants in the Horasis Extraordinary Meeting on the United States of America will exchange thoughts on a number of other topics such as novel business models, frontier thinking, sustainable investment, and political cooperation.
Delegates representing various intergovernmental organizations will attend the virtual meeting, including:
The meeting will be co-chaired by a number of industry leaders such as: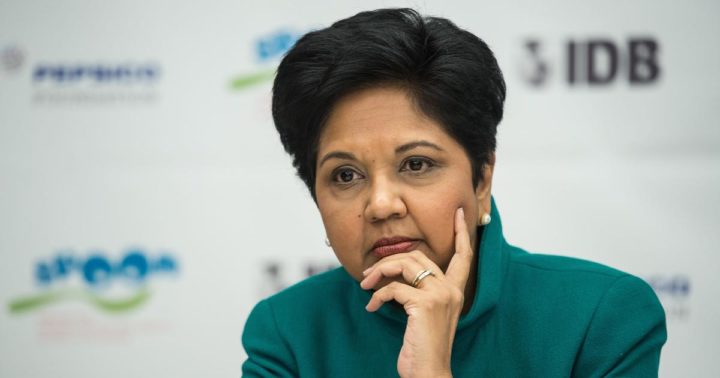 Horasis organizes a series of conferences every year to "explore, define, and implement trajectories of sustainable growth" and "provide strategic foresight to public and private entities who envisage growing into global and principled organizations."
In addition to the Horasis Extraordinary Meeting and its flagship Horasis Global Meeting, the organization is the host of the Horasis India Meeting, the Horasis China Meeting, the Horasis Asia Meeting, and the annual gatherings of the Horasis Visionary Circle—a peer-to-peer group of entrepreneurs. 
Those interested in joining the online Horasis Extraordinary Meeting on the United States of America on March 18 should register here.