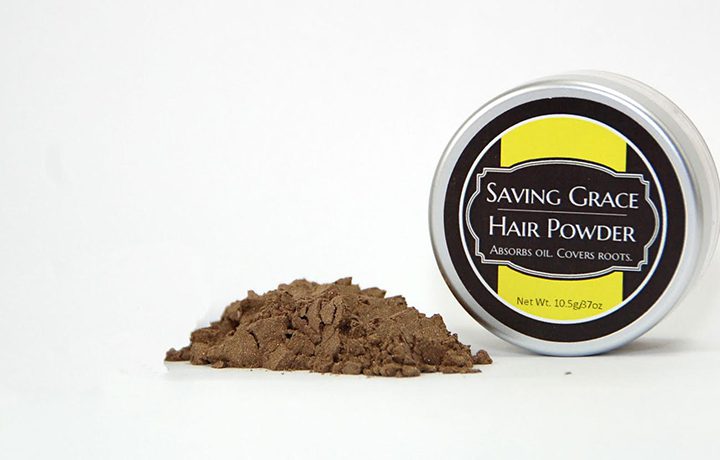 Hair maintenance has a reputation of being time consuming. Salons and beauty product developers are always looking for ways to make the process of having nice hair easier. Erica Harriss has developed a hair powder that not only acts as a dry shampoo, but also manages to cover up uncolored roots. Saving Grace is quickly infiltrating salons in West Illinois.
When Harriss began creating her line of Saving Grace hair powder, she didn't anticipate that she would eventually form a business around it. "For years I used a beauty hack by putting baby powder in my hair to absorb oil. As I got older and my hair got darker, the baby powder made my roots look grey, which was not the look I was going for. I thought, 'man, if this came in a color, it would be perfect."
When Harriss was unable to find a product that matched her needs, she decided to try and create her own."I mixed around in my kitchen, started doing research into what cosmetic companies were using, I met with chemists to find ingredients that were green and safe, and I started handing them out to friends to get their opinions and see if my recipes were working."
As she continued to perfect the powder, Harriss was surprised when she discovered how quickly her home remedy was catching on with her friends."People I didn't know were calling me, asking to buy it before I was even officially selling it." She started getting calls from salons asking to test out the product. One salon was so taken with it they asked to start selling it on their shelf. "At that point I realized there was a huge demand for this."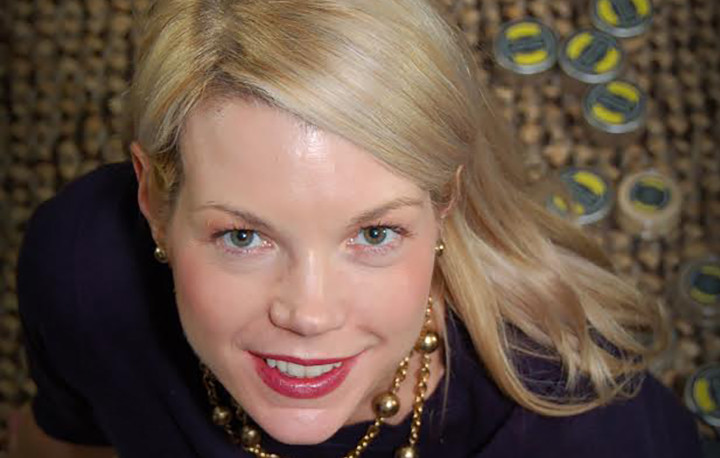 Erica Harriss, founder and CEO of Saving Grace. 
Harriss launched her business Saving Grace in November of this year and has since been steadily growing through word of mouth. She is currently selling four colors of powder: blonde, light brown, dark brown, and black. Currently, Saving Grace sells 3-4,ooo containers of powder a month, with added booms along with media coverage. "We're very dependent on getting the word out. When people hear about it, they buy it."
Feedback has been overwhelmingly positive from users of the product, says Harriss. The product is convenient because it acts as a dry shampoo, keeping hair clean and healthy without having to go through the hassle of shampooing it everyday. Salons in particular like that it allows them to retain customers. Stylists oftentimes can become overbooked and customers coming in for a dye job might grow impatient with their uncolored roots and seek out an application from a different business. Harriss's powder gives these customers a solution to hold them over for a few days, acting as a "saving grace."
Harriss is currently working on new powders for unusual hair colors and plans on letting the business continue to grow at its own pace.

Check out a mini interview with Erica Harriss.