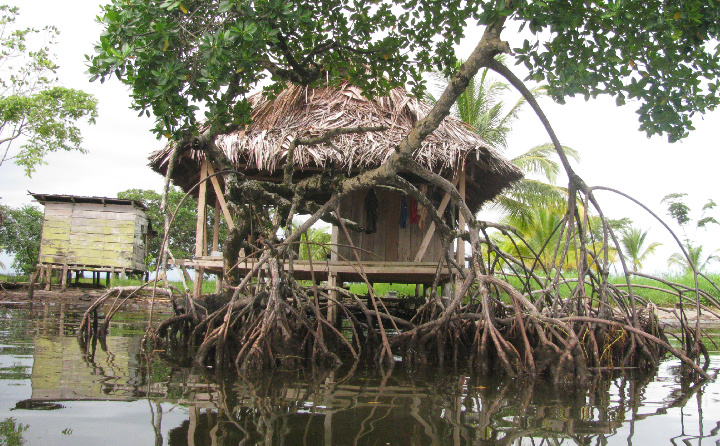 Water for Panama is a non-profit startup launched by St. Louis University senior Rachael Burchett when she was in high school.
"I was in Panama on a mission trip with my church," said Burchett, "building houses and doing different kinds of work to benefit the community and I fell in love with the people and with Panama."
Water for Panama started off as a fundraising campaign to raise money for different projects and eventually Burchett realized the main need of the indigenous communities she visited was one most people take for granted: water. "You really can't imagine how hard life is for these people until you see it for yourself," said Burchett, "and when they get clean, safe water, everything becomes possible."
Water for Panama recently won a grant valued at $201,000 from the United States embassy in Panama whose title is, "Reinforcing a democratic, secure and prosperous Panama."
Some background: Despite being a modern country, Panama has its problems like any other country and this is where Burchett saw a chance to help. "We focus on the villages of Panama's indigenous people, who are often neglected by the government. The people live in very basic villages. Disease and sickness is more common than it should be, mostly from a lack of clean water and access to healthcare."
Beyond a need for water, there are more dangerous elements clean water can help with. Burchett: "Drug dealers will come to these communities and prey on the residents. By providing them with access to clean water, health improves and we create jobs which allows the communities to be more independent and resist the drug traffickers."
For approximately $7500 per village, Water for Panama can provide the clean drinking water a village needs. As an example, Burchett cited villages that lie along a bay. The water table along the bay is so high that after digging twenty feet down, fresh water can be found and a well established. A windmill is erected on top of the well, which provides electricity to push the water through PVC pipes to the homes in the village. Water for Panama then installs a tap for every two houses.
Beyond this, Water for Panama ensures the water system is self sufficient. "We get a local entrepreneur from the village and place them in charge of the system, creating what amounts to a village having its very own water utility." This person also instructs the village in sanitation, hygiene and the value of clean water for everyone in the village.
Burchett has been so successful that she is preparing to announce a partnership with a larger non profit, Shoeman Water Projects. "I am very excited about the merger," said Burchett. "It is going to not only provide me with a job immediately at graduation, it is going to allow me to expand Water for Panama's mission to all of Latin America."