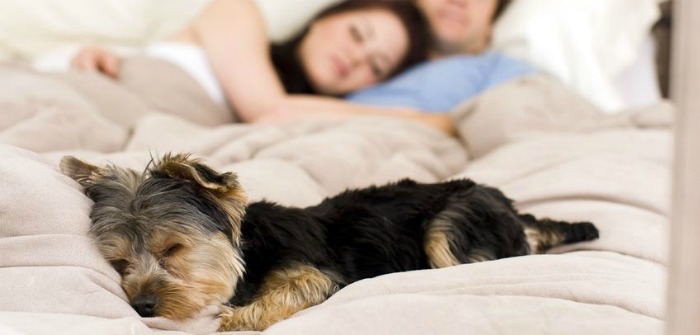 Traveling has never been easier and cheaper thanks to collaborative consumption marketplaces like Airbnb and Getaround. Suppose you score a great deal on an apartment and a car rental in a new city for a week, but no dogs are allowed. What is going to happen to fido while you are out exploring?
Spotwag wants to help you have fun without worrying about the fate of your beloved pet. The startup helps pet owners find pet sitters by leveraging the social graph. By finding shared connections on Facebook, Spotwag finds the perfect person to watch your pet while you are out of town.
Pet owners and founders Chris Wake and Kim Vogt know how challenging it can be to find the right type of care for a beloved pet. The two joined forces after realizing they were both independently working on the same problem.
"When a pet owner has to leave their four-legged family member behind, they prefer to rely on someone they already know and trust," said Wake. "But asking your friends for help sucks. We created Spotwag because we knew there had to be a better way to match the help you need with the help you want."
Founded in San Francisco in late April, the company is completely bootstrapped, unlike competitors Rover and DogVacay. Spotwag's competitors have a combined $4.4 million in funding, making it the underdog of the pet boarding marketing, which is a billion dollar business.
The duo believes that trust is more than a rating system – it's a relationship. In true lean startup fashion, the team has spent virtually nothing on user acquisition. Instead, Spotwag is relying on organic traffic to gauge interest and validation. According to Wake, every time a pet owner shares a request for someone to watch their pet, it triggers five new users to sign up.
Spotwag is not currently supporting a marketplace; instead, it's relying on users to live out the mantra: karma is king.
"We built Spotwag for actions that are already happening offline, and so we're very content to promote those until it makes sense for us to offer transactions directly through Spotwag," noted Wake.
This year, it's estimated that Americans will spend $4.11 billion on pet grooming and boarding combined. Each individual dog owner is estimated to spend $274 annually on boarding alone. If Spotwag can find someone in your social graph to watch your dog in exchange for a bottle of wine, that's a great deal.
Image provided by pond5 – the world's stock media marketplace.