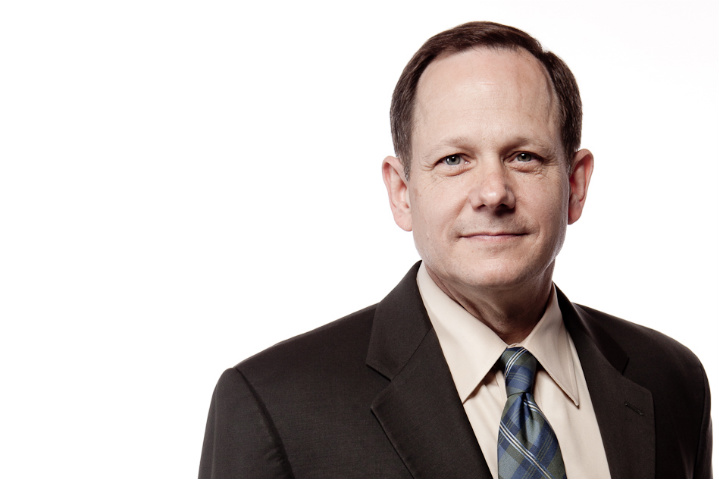 In the last several years, St. Louis' startup community has gone from essentially an underground movement to a fledging scene with an increasing amount of buzz. During its time of rapid expansion, one of the biggest supporters of growth has been Mayor Francis Slay. From the City's financial support of Arch Grants, to his appearances at incubators and his must-read tweets, Mayor Slay has become a vocal champion from the region's growing lever of economic growth.
Techli recently caught up with the mayor to discuss the progress of the entrepreneurial community, where the community is headed in the future, and how we can best market it to attract more talent and investors. (Note: Answers have been slightly altered for length and context.)
Techli: The startup community in St. Louis has really seen quite the growth in the last few years. What would you attribute that to?
Mayor Slay: St. Louis has a wealth of resources here that help develop a great environment for startups. We have great universities and other institutions. We have a generous business community, which makes it more attractive for businesses to be started here in St. Louis. We have various incubators and other startup organizations. We have Arch Grants, which encourages great startups and ideas to come and stay in the area. We have BioSTL. We have Capital Innovators. We have many other types of programs that have helped support the entrepreneurial community in St. Louis.
But looking at the landscape of St. Louis — we are also centrally located. We have a good quality of life. We have a low-cost of living. I also think we have a tremendous number of amenities that knowledge workers really like about St. Louis. We have great cultural institutions. We have great architecture and unique spaces to do business. Overall, St. Louis is a great place to live and a great place to do business.
Techli: But a lot of other cities are working to become startup hubs too, using some similar arguments. How does St. Louis differentiate itself from the pack?
Mayor Slay: We are in the middle of the country. I think our close proximity to a lot of other cities and markets really helps. And again, it is a good place to get a good quality of life for a good price. You can afford to live here and afford to have an office. Not every city can say that. We are a very friendly city and it's very easy to get to know people. But one thing about St. Louis is that if you want to get something done, it is an easy place to figure out "Who did I need to talk to and where do I need to go to get it done." That's what I think really sets us apart.
St. Louis has both large city attributes: big companies, a level of density, great cultural institutions. But we also have some small city attributes – we are a city where it is easy to get around and get know people who can help get your business going.  I think we have a tight-knit culture where people want each other's businesses to succeed and will work together to achieve those goals.
Techli: It really takes a village to build out a thriving startup community. What is the role in the public sector building that out?
Mayor Slay: The role the public sector plays is a leadership role. We can help with several things: we can help with incentives, we can help with direct funding, like we have with Arch Grants – we are one of the founders and contributors to the program. We can also help make sure that a priority for the community to attract and retain businesses. The government also has a role to cut down on red tape, eliminating processes, and making it easier to get the business off the ground and operating. Moreover, one thing my office is fighting for is more state support for startups. We want to essentially take the Arch Grants program and add state funding. That will hopefully lead to even more businesses being created and coming here.
But at the end of the day, government is a champion for the efforts. I show up at these incubators. I go to the award ceremonies where companies receive grant money. We in politics want to show that the public sector at all levels is behind these businesses.
Techli: There has been quite a bit of local coverage of the startup community, but it seems that it is difficult to gain national attention like some other cities. How do we change that?
Mayor Slay: I think we have to keep doing what we're already doing. We are experiencing a lot more attention than we used to from national and international media. Especially on the Arch Grants front – it has definitely shown from the applications we have gotten from around the world. We also know that what we have to do is not only keep doing what we're doing but we need to provide more of a support system for capital funding, so that we grow these startups can move to the next level and become established businesses. That's how we're going to gain more coverage. The thing is, success breeds success.
Techli: Where do you envision the startup community heading in the future? What will it take from all parties involved the startup "village" to get to that point? 
Mayor Slay: I continue to see the St. Louis startup scene continuing its rapid growth. But as I said before, we need more capital. We have a regional entrepreneurship initiative – which involves the business community along with both St. Louis City and Country – working together to help build a $100 million fund to help with getting these early startups to get them to expand the next level. This is so startups don't just incubate here and then move somewhere else, but they stay here and grow. We need to do more to attract more angel investors and other investments into these companies so they have the ability to expand.
Startups have really become major players in the area. Express Scripts is a good example of this. It started basically as an idea, and today more than 4,500 people across the St. Louis area work there.  LockerDome is another example. It is headquartered in downtown St Louis and in just a few years it has moved into markets across the U.S. and world. So we're bringing more and more attention to the area because of these companies. We hope to see more successes with startups, which will in turn generate more media coverage, which will then attract more investors.