Plant Link's founder, Eduardo Torrealba, had his conscience getting to him. After committing countless acts of basil planticide, he knew he needed to change his wicked ways. "I was tired of killing all my basil plants," said Torrealba, "and thought I could fix it."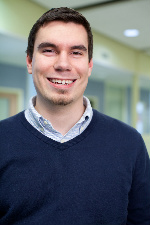 As a Mechanical Engineering graduate student at the University of Illinois, he had the skills necessary to create a solution and over the course of a year, he realized it could be much more.
"What's really exciting about what we are bilding is that is has applications for commercial property management as well as for agriculture in midlevel markets like China and Brazil," he said.
He gathered a team together of talented team members with backgrounds in mechanical engineering, marketing, plant science, mechanical design and because he was at University of Illinois, talented mentors.
In a nustshell, Plant Link is a piece of hardware that measures soil moisture for the plant you are growing, and sends alerts to Plant Link software, which can be an alert on your phone or a readout on your laptop/desktop PC, showing you the soil moisture levels and how much you should water.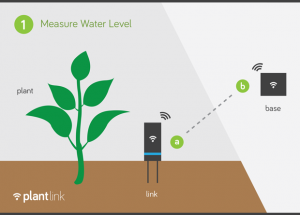 The Plant Link team is funding their new venture through Kickstarter, and with seventeen days left to go has raised $57,095 of a $75,000 goal.
When asked what the goals of the company were going to be, Torrealba replied, "We're very excited to be working at such an incredible university and we want to take Plant Link and see how far we can go with it given the amount of applications it has."