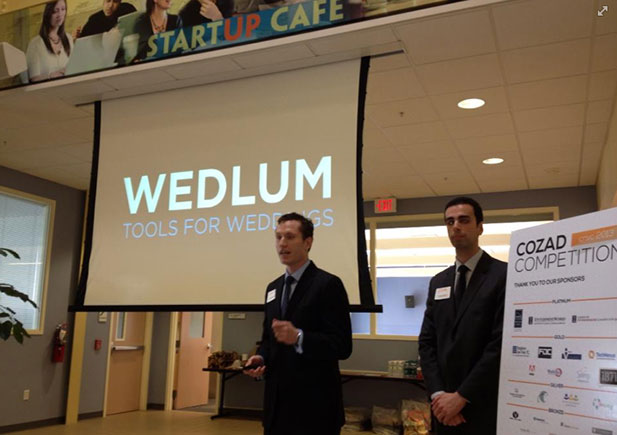 The Problem
When you think about wedding planning, you normally envision a soon to be bride, with her mother and bridesmaids in tow, going from flower shop, to bakery, to dress shop, to reception venue in order to piece together the perfect wedding.
However, it isn't always as simple as it looks in the movies. Unless we're talking about Bridesmaids– that's what I imagine wedding planning actually resembles.
Turns out I'm partially right. The wedding industry is chaotic. There are over 500,000 vendors to choose from and that could overwhelm even the most organized bride.
To add insult to injury, couples spend $28,000 on average to plan a wedding in the U.S. I'll give you a second to let that sink in.
Many couples have never planned or budgeted for something that costly before, which can make it very stressful.
What if I told you there was a group of men — yes, men– trying to change the way we plan weddings?
The Solution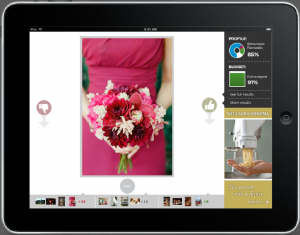 Using science to simplify the wedding industry, Wedlum and its three co-founders, have created a suite of online tools to connect and better serve couples and wedding vendors.
Their first product is the aptly named Style Profile. According to co-founder, Igor Arouca, the tool is like a personality test with pictures instead of questions.
The pictures are tagged with attributes, which are analyzed upon selection.  After analyzing the tag, the platform can correctly narrow down colors, textures, a theme and much more to help convey your style and dream wedding.
Ideally all wedding party participants will take the "test" and compare notes.
We interrupt this article for a fun fact. Did you know that brides originally carried bouquets to mask their body odor? Showers used to be an annual occurrence and, it was often necessary to cover the B.O. on their special day.
The Dream Team
When asked about their team, Owen Carr put it simply, "The classic answer is Neil (Carr) is our designer, Igor is the engineer and developer, and I am the manager. Neil is the dream and vision. Igor is excited about the development. I just want to get things done."
The real question: Why a group of men?  "Our product is the science," Carr said. "A data driven approach to the style and design of weddings. We have insight into that."
Between the three of them, they have over 20 years of experience. The Carr brothers founded and sold a successful wedding and event design firm, Blue Bouquet, hold MBAs and have over 100 industry contacts.
Arouca is attaining his MBA and taking CS classes at the University of Illinois, has several years of software design experience, and has launched a previous startup. He said he chose Champaign for the computer science school- it's a top 5 program, and as Wedlum grows they hope to hire Illinois CS students.
The team wouldn't be complete without the help of Neil's wife who has over 15 years experience in the floral industry and the seven or eight business and computer science advisors from the University of Illinois who have selflessly shared their time and knowledge.
The Future
"The largest player in the industry right now is The Knot. We would like to unseat them, and we think that we can," challenged Owen Carr.  Though he admits it may be five years out, the team recognizes that the industry is "stuck in an antiquated publishing model where they take content and push it out."
"Ours is a collaborative approach where couples can be actively engaged. That type of synergy can disrupt the whole industry."
"If we aren't successful in the U.S. we will launch in Brazil," the native, Arouca, said with the hint of a smirk.
What do you think? Could this new startup rival The Knot? Share your thoughts in the comments.