There's one rule that gets passed down from man to man when it comes to choosing the perfect gift for a woman: never buy her an appliance.  Everyone knows a friend of a distant cousin who bought his sweetheart a vacuum cleaner for a gift, only to find himself sleeping on the couch for the rest of the year. When women spent most of their time working in the home instead of the workplace, giving a woman a gift that required a power source was viewed as demeaning. In 2012, this gifting convention no longer applies. Geeky girls want gadgets! According to the Consumer Electronics Association, 80% of women surveyed in the US want to receive a gadget as a gift.
If you went the traditional route and bought your sweetheart dinner, chocolate, and flowers on Valentine's Day, chances are she was hoping for something more original. It's not too late to surprise her with a gift that will melt her heart (but not her hard drive). Check out these 10 geeky gifts that your girlfriend wishes you got her for Valentine's Day: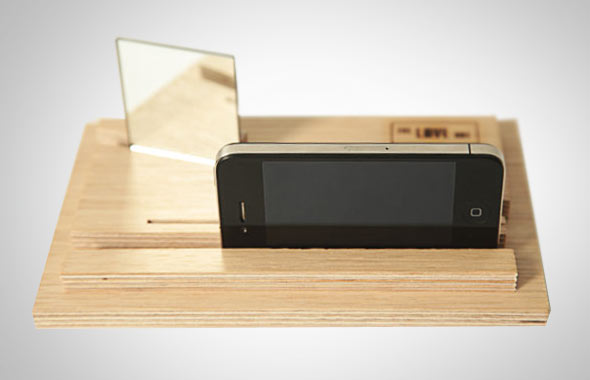 The Love Box is a handmade video mixer for your iPhone. It works with iPhone 4 and iPhone 4s.  The Love Box is a wooden base and mirror system that records two sided videos in one  iPhone shot.  The Love Box is made by Honest&Smile, a brand experience agency based in Barcelona.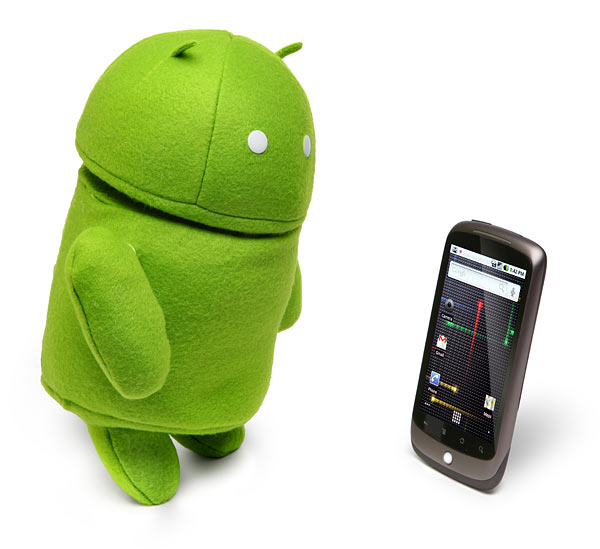 Another Valentine's Day stereotype is the kissable "I Love You" teddy bear stuffed into gift baskets.  This gift is perfect for the girl that hates stuffed teddy bears even more than she hates Apple fanboys. Andy the Android is a huggable 9″ robot with a posable head and arms.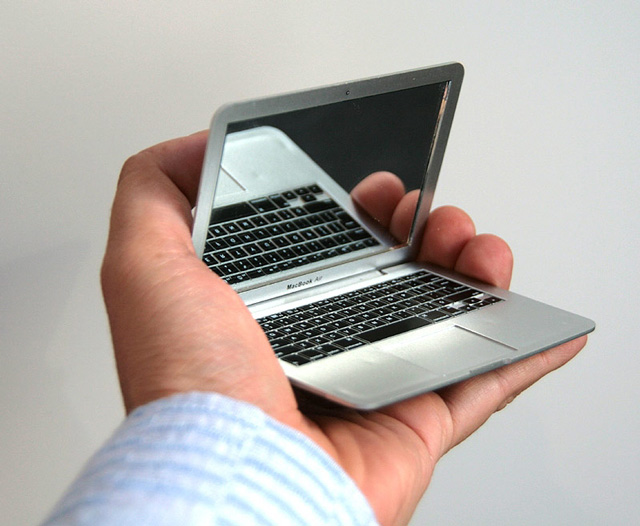 This gift isn't a gadget, but it still makes a great gift for the woman who carries around at least 3 Apple items in her purse at all times. Why not make it one more? This mini Macbook Air is a compact mirror that fits in your hand.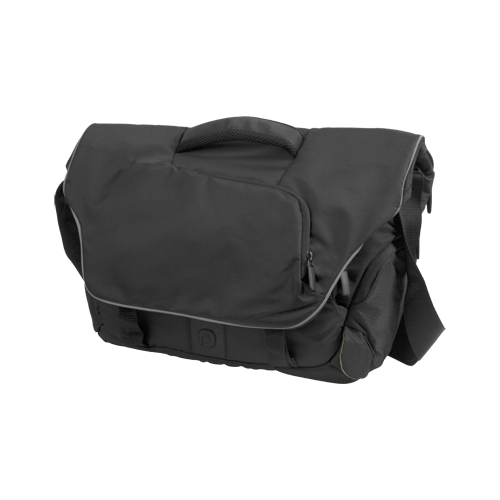 Powerbag Instant Messenger Bag
What's a girl to do when her iPhone, iPad, and Macbook Pro are all running on low battery? Professional women on the go know how hard it is to find outlets when you carry your entire office in a laptop bag. The Powerbag Instant Messenger has a built-in battery system that charges the average smartphone 4 times.  If you buy your gadget loving woman this bag, she will love you for the rest of your life.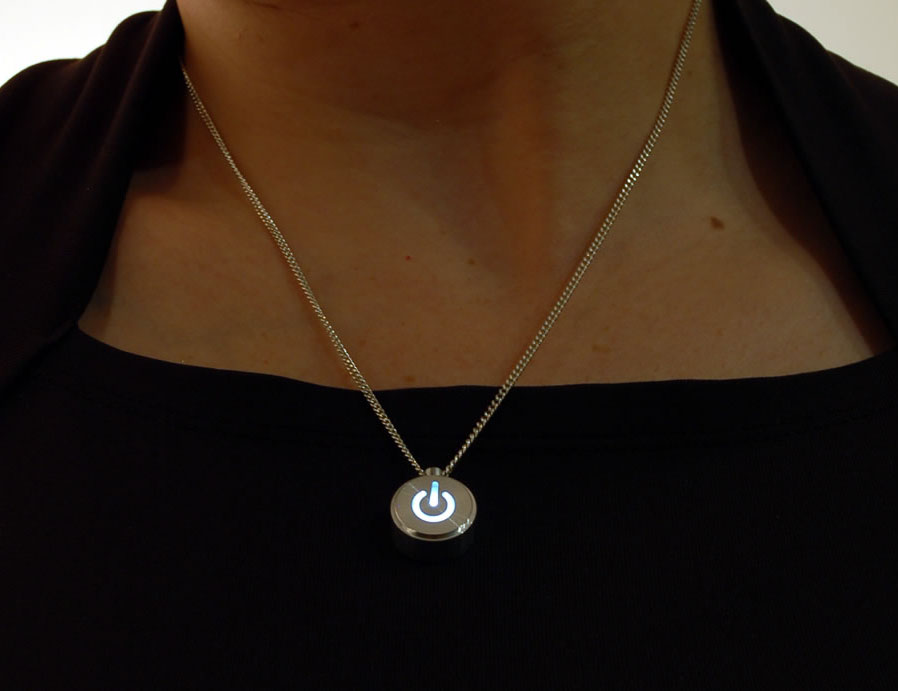 Wearing your heart on your sleeve is so played out. Display your love around your neck with the iNecklace. The iNecklace is a machined aluminum pendant the pulses like the "breathing" LED on  Apple products. Diamonds may be the best friends of some women, but the iNecklace makes a statement.
Keith Haring iPad case

Keith Haring was an influential New York artist at the height of his career when he passed way in 1990. Haring's art lives on to be enjoyed by a new generation thanks to licensing deals with his estate. This Keith Haring iPad sleeve features his iconic chaos motif.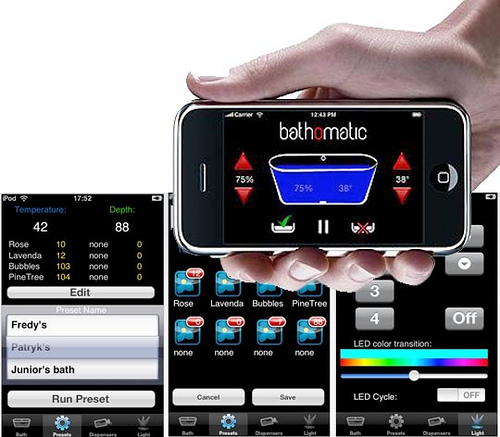 This gadget is a serious splurge. The bath-o-matic is a bathtub management system that you can control over the internet. You can start a bath remotely to be ready for your sweetheart when she gets home from work by setting the time and temperature. The bath-o-matic automatically adjusts the water to a set temperature by draining cold water and refilling the bathtub with hot water. The bath-o-matic requires some cash and some hardware, but if you are game for a renovation this year, you have to install this gadget.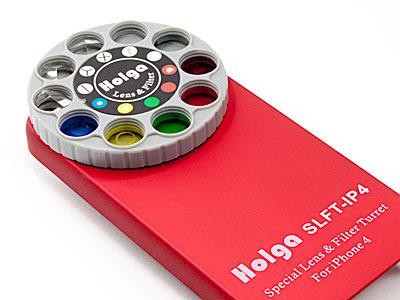 Camera apps like Instagram have turned our iPhones into high quality digital cameras. For amateur photographers who miss the process of shooting through a variety of lenses, the Holga iPhone lens offers old school photography interaction without the weight of multiple lenses. The Holga iPhone lens offers 10 lenses in one attachment, including  a 60mm Macro Lens and a Triple Image Lens. For your romantic photos, there's even a Red Filter with Clear Heart Shape Center.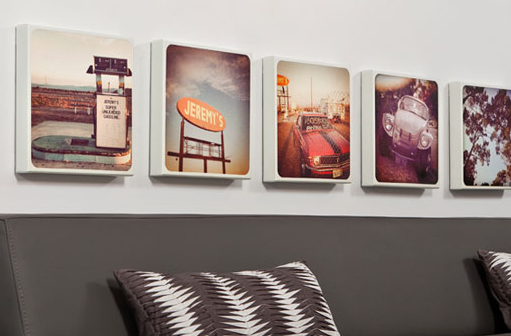 Turn your favorite photo memories into a work of art with Canvaspop. Canvaspop prints your Instagram photos on canvas so that you can hang your killer photos up for everyone to see. Print one or print a set of photos to decorate your walls with.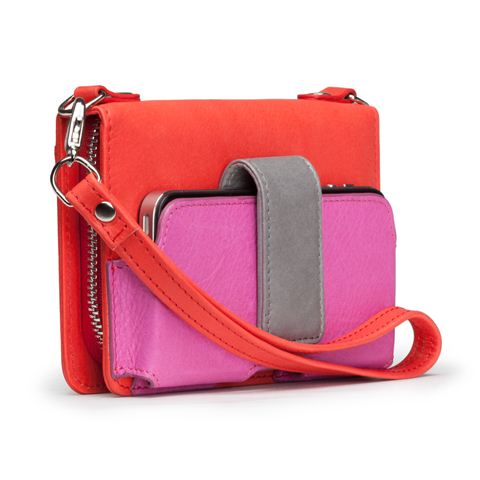 Clutch purses are great for a night on the town. Their compact size is perfect for carrying only your essentials, but sometimes they can be too small to fit the larger smartphones. Enter Case Mate and their new Kayla Clutch. This stylish solution comes in seven color patterns, and fits most smartphone brands including HTC, BlackBerry, and iPhone.
With the recent hype about the Facebook IPO and celebrities turning into startup investors, tech has never been cooler. Don't be afraid to buy gadgets and geeky accessories for the love of your life this year.