What's your favorite browser extension and why?
The following answers are provided by members of Young Entrepreneur Council (YEC), an invite-only organization comprised of the world's most promising young entrepreneurs. In partnership with Citi, YEC recently launched BusinessCollective, a free virtual mentorship program that helps millions of entrepreneurs start and grow businesses.
1. LastPass

It's the best extension that I have on my browser because it helps me keep my passwords safe and makes the login process really straightforward, as I almost never have to click "Forgot Password." I highly recommend this tool and extension for you and your team.  – Syed Balkhi, OptinMonster
2. The Asana Extension

We use Asana to manage our team's projects and tasks. The Asana extension for Google Chrome allows me to immediately add tasks to our different workspaces without taking me out of my flow.  – Aaron Schwartz, Modify Watches
3. Rapportive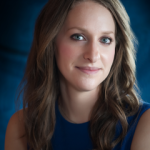 Rapportive plugs into Gmail. When you open an email, it shows you a picture, location, title, etc. of your contact and allows you to easily connect with them on LinkedIn or other social media channels. I love that it puts a face to an email and gives me quick insight into who they are and the work that they do.  – Darrah Brustein, Network Under 40 / Finance Whiz Kids 
4. Tab Snooze

I'm constantly finding interesting sites that I want to look at later today, next week or even in a month. There are great services like Pocket or Instapaper that handle this for articles, but aren't the right fit for other types of webpages. Instead of cluttering my workspace with tabs for later, I use Tab Snooze to close them and easily schedule them to re-open at a given time.  – James Simpson, GoldFire Studios
5. Intently

We spend hours online every day, and I don't need to be distracted or annoyed with pop-up, banner and cookie ads that appear constantly. Intently is free plug-in that allows you to select images and quotes you want to see and replaces ads with that selected material. Dream vacation to Paris? Your Intently board will replace every online ads with your images of the Eiffel Tower and charming cafes.  –Beck Bamberger, BAM Communications
6. Page Analytics

The Page Analytics Chrome extension allows you to see how customers interact with your web pages, including what they click and don't click. This includes heat maps, click-throughs, visits, time on site, etc. It makes seeing individual page performance very easy.  – Aron Susman, TheSquareFoot
7. Wappalyzer

Wappalyzer is a terrific extension that allows you to see the different web technologies a current or potential client is using on their websites or web applications. It really helps with the questions they may not have answers to, and keeps the conversation focused on the business objectives.  – Michael Spinosa, Unleashed Technologies
8. StayFocusd

StayFocusd is the best productivity extension in the world for me. I've entered all of the websites where I tend to waste time online into a set of blocked sites, and my time on them is limited to a half hour a day total. After that, all that my browser displays is "Shouldn't you be working?" It's a great reminder that I probably should at least get up and walk around if I don't feel like concentrating.  – Dave Nevogt, Hubstaff.com
9. Ghostery

My favorite browser extension is Ghostery. It allows you to see what trackers a particular website is using on you, and then allows you to choose what trackers to block and which ones to allow. It's also a great way to analyze what your competitors are using for analytics and advertising.  – Diana Goodwin, AquaMobile Swim School
10. Grammarly

I've recently downloaded the Grammarly plugin and am absolutely in love with it. I have a number of bad writing habits that I'd love to break. The plugin feels more like a training tool than just a grammar checking tool.  – Mark Daoust, Quiet Light Brokerage, Inc.
11. Instapaper

If you spend a lot of time reading on the Internet, Instapaper is essential. I save interesting articles or technical documentation to Instapaper, ready for me to read on my phone or tablet when I have time. I like Instapaper particularly because of its note-taking and highlighting capabilities — the text-to-voice feature is useful too, especially when I want to catch up while driving.   – Vik Patel, Future Hosting