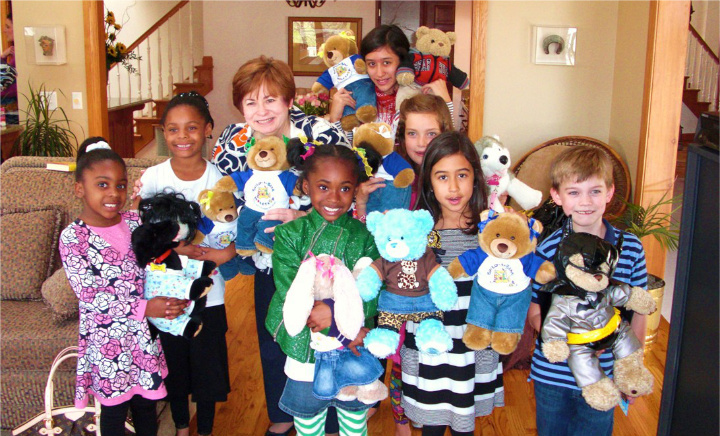 On June 18th, 2015, Startup Voodoo will hold its 2nd Annual Conference at Hotel Lumiere in downtown St. Louis.  One of our keynote speakers is Maxine Clark, St. Louis entrepreneurial success story.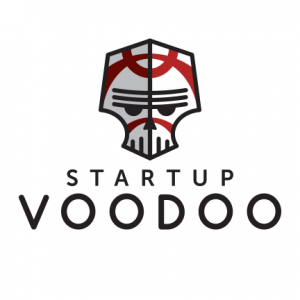 Known to many in St. Louis as the founder of the mega successful Build-A-Bear, not everyone knows the full impact Maxine Clark makes on the St. Louis startup ecosystem or how she got to where she is now.
For those not clear on what Build-A-Bear is- it is a place for children to make their very own teddy bear- they pick from a variety of options, name the bear and even place a unique heart in it with a wish that is sealed inside the bear. All bears come with a unique code in them so that if they are lost and returned to Build-A-Bear, the company can locate its owner and reunite the bear to its owner.
Since its launch, Build-A-Bear has done over $5B in sales and shows no sign of slowing down. When telling the story of how she got started, Clark goes all the way back to her childhood.
Maxine Clark's mother was Eleanor Roosevelt's traveling secretary and as Clark writes, this had an impact on her.
Clark was also influenced by her 1st grade teacher, who used to give a red pencil each Friday to the student who had made the most mistakes. This wasn't done as punishment, as her teacher wanted the kids to take chances and engage with the world around them. "We were six," said Clark in a speech recently, "and she [her teacher] wanted to make sure we didn't stop taking chances."
Maxine Clark went to college and then built her career at the May Department Stores and eventually rose through the ranks to run a $2.5B division of the company- Payless Shoes, which consisted of over 4500 stores.
With a successful resume like that, Clark had no reason to doubt herself when she went to launch Build-A-Bear, but the times were what they were and female entrepreneurs had an uphill climb men didn't necessarily have.
"I went to bank to get a line of credit and despite my history, the bank officer asked if my husband would co-sign. I couldn't find a bank that would work with me in St. Louis and eventually went with a bank in Cincinnati that I still use today. I'm loyal to those that work with me."
400 stores and over a billion dollars in revenue later, Clark now spends her time focused on education and mentoring female entrepreneurs.
On Involvement With Prosper Women Entrepreneurs
Prosper Women Entrepreneurs was started in St. Louis to focus on helping women led companies in St. Louis, both through an institute that focuses on mentorship and an Accelerator program that will, "…invest in women-led technology, life sciences and consumer product startup companies." (from Prosper's site)
"We are seeing some really exciting business plans, [for the accelerator] businesses with revenue already happening, some really great ideas and its inspiring to see how hungry these women are for support. We're looking for women with great leadership skills and the grit to persevere in a startup environment."
On St. Louis as a place for startups
On news that a Fashion Fund is being developed to bring fashion back to St. Louis and encourage fashion businesses to grow here: "I like to think of St. Louis as a fund, sort of a collective impact model. Take the Fashion Fund being proposed. There is more than just the companies producing clothing- there will be other businesses that are needed to support them- logistics companies, distribution centers, pattern makers and so on. Middle class jobs will be created as a result."
Beyond fashion, Clark sees this collective impact model applying to the city as a whole. "It brings people into St. Louis," said Clark, "and if we apply this thinking to how we solve social problems, it's a way to show how we are changing the fabric of St. Louis."
When asked what St. Louis' biggest challenge is, Clark was quick to answer. "The municipalities issue," she said. "All these neighborhoods that don't work together and kids that deserve a good education aren't getting it. Human capital is being misused."
"The system needs to be more open," she said. Citing another example of this thinking, Clark hit on a current issue: "Bringing companies like Uber and Lyft here will change things as well."
Final Thoughts
During her speaking engagements, Clark talks about how important is was for her to keep things fun in retail, which she learned from Stanley Goodman at the May Company. "When retail stopped being fun, I left," she said. She sought to instill fun in Build-A-Bear to great success and it is her hope she instills a sense of dreaming big for the children she interacts with and the women she mentors.
She says, often, "I'm a big believer in dreaming big."