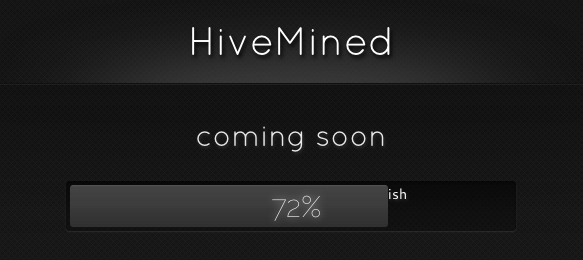 A couple of weeks ago, Google announced that it would be removing the social feature from the company's web-based aggregator, Google Reader. Instead of sharing through Reader's internal network, users now have the option to share to Google+ through the use of a +1 button.
The backlash was almost immediate as users flooded social networks with news of the change and their distaste for it. A small group of protestors even picketed outside of Google's office in Washington, D.C. Unfortunately, the Occupy Google Reader movement did little to change the minds of the powers that be and the update went into effect this week.
Although users knew that the social feature would be removed and replaced with a +1 button, no one expected the change to feel so drastic. It is difficult to put your finger on, but Google Reader seems much more barren and it has little to do with the "shared" folder.
Not one to sit back and let Google tell him how to share, Francis Cleary took matters into his own hands and quickly began working on an RSS site called HiveMined. Described as an RSS reader with social bits, HiveMined aims to replace our fallen favorite.
"Google+ is a cool idea, but it's not about content first," Cleary told The Atlantic Wire. "It's about page views — that's not what people want. It's about the content you like. It's not about you pushing the link and being like, everybody look at the link and look what I shared."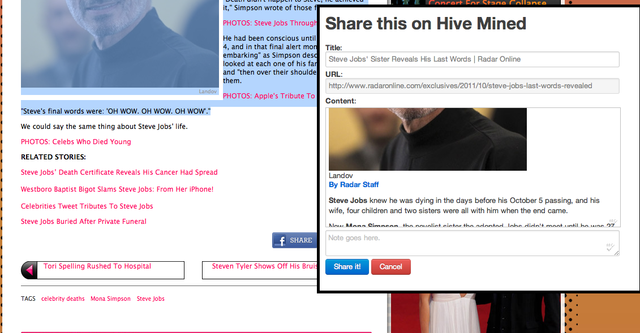 While the site is still in development, it seems that all eyes are on Cleary as he builds what many users hope to be an alternative to both Reader and Google+. Now, that is not to say that the social components will replace Google+, but much of the anger stems from the search giant forcing its social network upon us.
The situation feels oddly familiar to when Diaspora announced that it was building an alternative to Facebook. The tech world latched on quickly and eagerly awaited its launch however, the social network is still in beta and is currently trying to raise more money. In early October the company — which earned $200,000 on Kickstarter — reached out to its community for donations.
It is hard to take down a giant like Facebook and I imagine that Google won't be any easier. Despite my skepticism, I love a good David and Goliath story. I can appreciate Cleary's ambition. But before anyone assumes he's doing this for the glory, it doesn't appear that way. Cleary, who works as a software developer, said he would prefer not to even be referred to as a founder of HiveMined.
"I do like the idea of trying a startup or at least trying to set up a lifestyle business," he explained. "Who knows, maybe this or another idea will turn into something. I'm just going to keep chugging along and doing what I love."