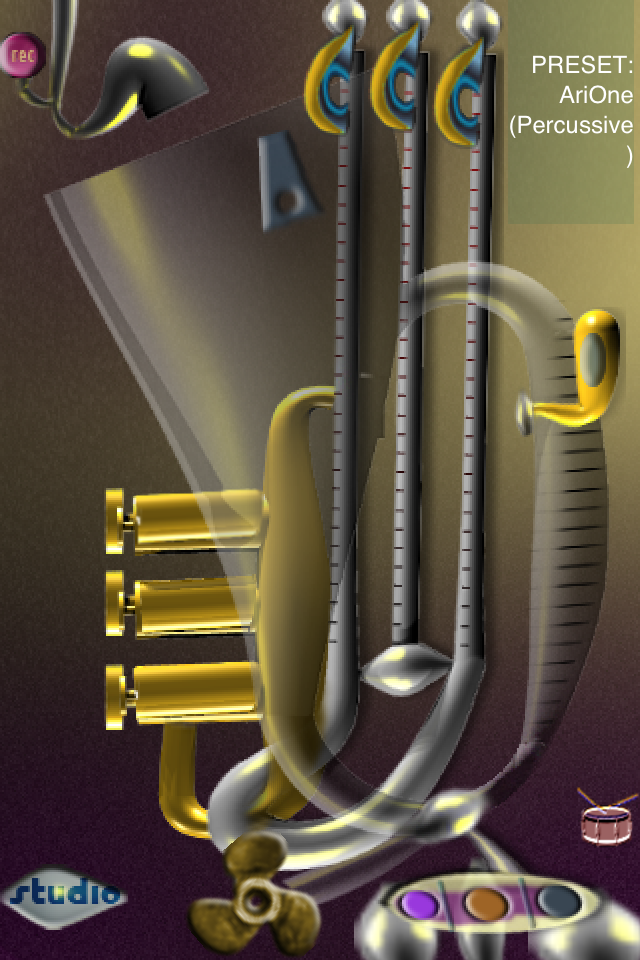 AriVibes, an interesting new musical sound distortion app, debuted in the Apple App Store last week. The program allows you to turn any surface into an instrument, acting as a portable soundboard that can tweak and change effects on the fly.
The app works by taking sound in through the built-in or external microphone and changing it within the program to come out as a different percussive sound on headphones. The application has an array of different sound settings, altering specifically both percussion and melody, which can be tweaked further using its sliders. It also allows you to record your sessions and export them easily to iTunes. It can even be used as a four track recorder, where you can save separate layers of audio which the program will loop for you to play on.
The coolest thing about AriVibes is that it enables you to create drum sounds even on soft surfaces. I used a pair of drumsticks on a cushion and the application easily changed the soft tapping into a harder percussive sound. The app requires headphones to eliminate any feedback into the mic, so combining that with the ability to drum quietly on softer surfaces will reduce the likelihood of your activity being too annoying for people in closer proximity.
[youtube id="BZpbIHXhUMc" width="600″ height="350″]
AriVibes is good at picking up audio. When tapping two fingers quickly on my work desk, it could easily pick up hits in quick succession and process them as individual sounds. The only drawback to the program is its visual style. When you first start up the app it goes into a long tutorial that can be skipped, but gives important information about the mostly unlabeled buttons. The sort of cartoony instrument interface does have some charm, but overall I felt like the app would have benefited from a more straightforward interface.
But really, who can complain when AriVibes is currently available for the low price of free on the App Store? Check it out to unleash your inner drummer, for better or worse.