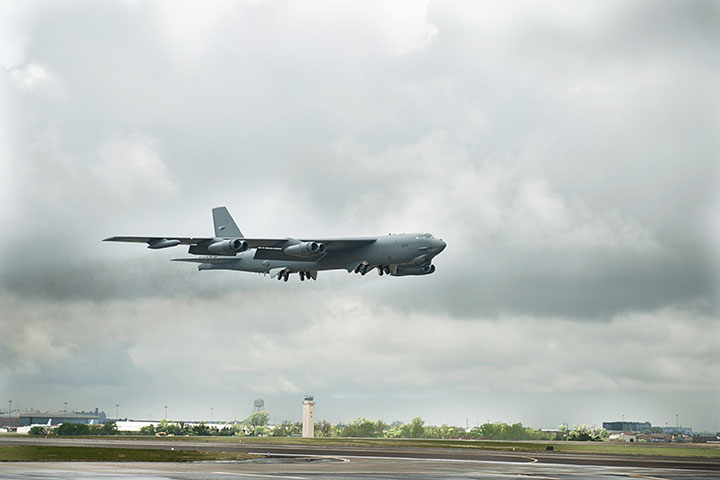 "Boeing does not have an innovation problem. Innovation is everyone's job at Boeing Defense, Space and Security and can be seen in the many market leading aerospace and defense products that arise from this St. Louis-based company."
This was according to Tim Noonan, head of Ventures for Boeing Defense, Space and Security. But the company must continue to find new ways to remain cutting edge. Amidst the tens of thousands of people who work for the company, about 40 work for Ventures, which was designed to start up businesses organically within the large, multinational corporation.
The idea for Ventures started in 2009, when the company realized that its defense-grade approach to communications and security could be applied to challenges in the digital energy market, namely smart grids and microgrids, said Tim Noonan, the vice president of Ventures.
"With 170,000 employees across Boeing worldwide," Noonan said, "we're confident that many are entrepreneurs. We have entrepreneurship in our blood. Bill Boeing, James S. McDonnell, Howard Hughes – they were entrepreneurs. We believe that if we create the right conditions for entrepreneurship to thrive, our employees will create new businesses that take advantage of the scale of Boeing."
The company believes that a unit like Ventures can innovate and integrate solutions to these problems on the back of the core products and services that Boeing is best known for – airplanes, security systems, defense products, among many others.
"Fortunately for a company like Boeing, capital is plentiful but expensive," he continued. "The scarcest resources are time, talent and energy. And allocating resources to the highest and best use is our top priority." Boeing has taken steps to make sure that Ventures develops its startup culture. The unit announced in the spring that some employees will move to the @4240 building in the Cortex Innovation District. Noonan said that the move is to better align the company into the existing entrepreneurial ecosystem in the St. Louis area.
Moreover, Ventures has recently attracted some fresh talent. Venture for America, a nonprofit which places top college graduates in startup ventures around the country, has just started a chapter in St. Louis. Among the five fellows in the St. Louis area, two have been placed in St. Louis.
"We are going to challenge them to help us start new businesses as analysts, marketers or business designers," Noonan said. "We expect them to challenge us right back – to guide us as we create a startup culture on top of Boeing's already globally elite approach to scale-up."
"After all," Noonan said, "I don't believe that Boeing can't start up."
——————————————–
Photo Credit: Boeing Media