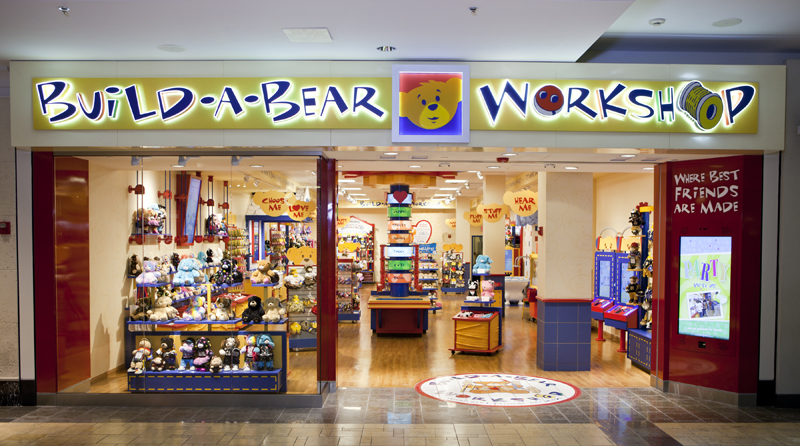 Build-A-Bear, the nation's favorite shopping mall staple, has unveiled the first of its new high tech interactive stores recently in St. Louis' West County Center. The new store offers a much deeper interactive bear building experience, allowing children to take part in each step of constructing their fluffy new friend.
The traditional Build-A-Bear experience enables children to select a base bear, clothe it in a variety of outfits, and finally choose a noise for it to make. The new store features an interactive storefront that utilizes a touch-enabled menu powered by Microsoft's Kinect camera and PixelSense technology.
Children will go through a variety of stations where they can fully customize their new friend (now available, in addition to bears, as a dog, bunny, kitten,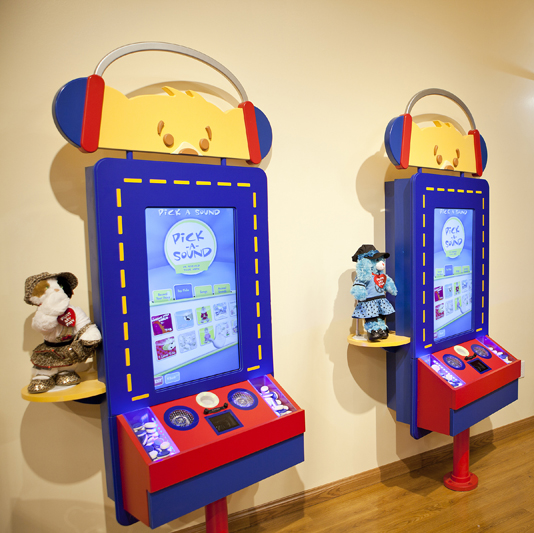 and more), giving them defining personality attributes, adding music or recording their own voice for the animal, implant scents like bubblegum or cotton candy, and wrap up the process by finally naming and dressing their creation.
Build-A-Bear has been developing the new interactive experience over the past two years. "It takes a village to raise a bear and our newly imagined store concept was created with many partners who have helped turn our vision for Build-A-Bear Workshop into a reality," said founder and CEO Maxine Clark. "We worked with companies and individuals who are leaders in their industries, many with which we have had long term relationships. There were many supporting partners that have contributed to a highly innovative brand experience." To date more than 100 million bears have been crafted within the popular workshop.
Following the initial launch of its new interactive storefront in St. Louis, Build-A-Bear will continue to open five more stores like it throughout the Fall season. According to the company, St. Louis and the locations to follow were selected for being particularly "family-centric."
Visit Build-A-Bear's official website to find out more about the new interactive experience and where you can go to join in this holiday season.