Fashion and television have always had a symbiotic relationship. Trends are set by our favorite television characters, and award-winning shows have the power to elevate obscure designers into the the popular consciousness.
Remember the floppy hats worn by actress Mayim Bialik's character in the 90's hit show Blossom that showed up in every teen store at the mall? Or how about the role that Sex and the City played in making Jimmy Choo the show designer of choice for aspiring fashionistas nationwide?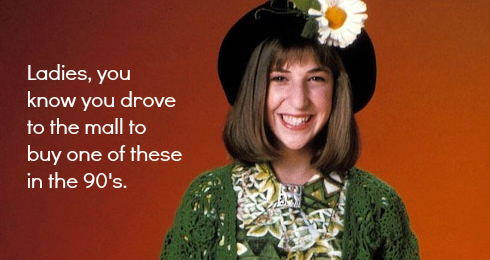 While Blossom fans had to drive to the mall and Sex and The City fans had to order online, the next generation of trend followers can order items worn by their favorite characters right from their television sets thanks to a new app called Oohly.
Oohly allows viewers to automatically synchronize with the show they are watching. According to the Oohly website, "once in the app you can select any of the actors seen on the screen, or props, or set items. If you select an actor, you will be presented with a display of apparel they are wearing and props they are using in the current scene." Viewers will only be able to see and purchase items that the content distributer has made available for sale from within Oohly. So, while you might be able to buy the dress of one of the characters in an integral scene, you most likely won't be able to buy the sweater worn by an extra in the background of a scene.
Here's how it works:
Oohly is not based in the advertising mecca of New York, or the show business capital of Los Angeles. Instead, the company that wants to change the way that people buy fashion trends set by television stars is based in Leawood, Kansas. Neither Oohly co-founders, Jason Bogner and Bruce Ballai, have a background in television or advertising. Bogner, Oohly's CTO, conceived the idea for the company in 2009. Based on the technology behind Oohly, that's not a problem. The real power behind Oohly is metadata.
Content creators use Oohly's platform to enter data about specific products for sale in the show, such as the hat of a main character. The app will only work with content creators who have opted into a business relationship with Oohly, so you can't buy a knockoff dress based on Angelina Jolies's dress from the Oscars – yet.
Oohly's patent pending technology is a great way for emerging shows and shows with a cult following to earn additional revenue from excited fans. Eventually, this platform could easily become a goldmine for networks with fashion forward shows like Gossip Girl to earn additional revenue rather than relying on commercials.