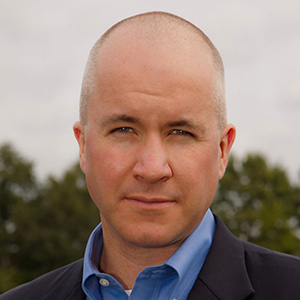 There's no denying that social media has changed nearly every aspect of the modern world, and businesses are no exception. If you're of the opinion that innovation is critical for an organization's success, then for the sake of your business, you should consider jumping on the Twitter chat bandwagon.
Topical Chats
Twitter itself is all about topics, which are indicated by hashtags. Twitter uses hashtags to create a topic stream or conversation that can easily be found and followed. You can hashtag any phrase, but trending hashtags often cover notable news, such as political events, cultural activities, or celebrity gossip.
Twitter chats offer a more structured, real-time variant of the words that flow from the hashtags. They are scheduled online gatherings of people focused on exploring a single topic. A Twitter chat is generally hosted by one or more people on a regular basis; some are held monthly, others weekly. Hosts might be hands-off, or they may choose to respond and guide the dialogue as they see fit. Sometimes, the host will identify a guest moderator for a specific chat. Twitter chats generally last an hour, and the topic of each chat session is announced via tweets or on other social media sites, like Facebook or Tumblr.
Because Twitter is a public space, the chats are usually open to anyone. The powers that be simply ask that participants remain courteous, avoid trolling, and partake in minimal self-promotion.
Inside — or Outside — Your Comfort Zone
If you are a business leader, Twitter chats offer great learning tools. The chats often showcase useful resources you never knew existed, and you can connect with people who can help you and your company. Also, you can be as interactive or as observational as you'd like, based on your own comfort level. If you have limited availability, you can drop in on a chat for just a few minutes. It's also common practice to "lurk;" if you don't feel comfortable saying anything, you can review the discussion without weighing in. As you get more experience with Twitter chats, you can explore a series of them before you decide which are really worth sitting in on.
Understanding why you should engage is important to any kind of social media. What's your personal intent? I co-host a weekly, innovation-focused Twitter chat. I'm part of a small group responsible for arranging the weekly topic and making sure the word gets out via various websites. I choose to participate in this for two reasons: Firstly, networking in this manner is a great way to connect to a worldwide community focused on the same issues I am. Secondly, the network helps identify issues and concerns of which I need to be aware. Determining the value for you — or your organization — will require you to jump in and determine which chats and topics are most valuable.
Tips for Tweeting
If you participate in Twitter chats, there are several things you can do to make the most of this 21st-century innovation.
Keywords: Create a list of keywords that relate to your organization, and see if there are chats that explore these particular topics. I like searching for them on HootSuite because it has the capacity to simultaneously manage multiple streams, so you can keep up with your Twitter, Facebook, and LinkedIn feeds all at once. If you're looking for a chat on how the recession is affecting new MBA graduates, for example, you can ask, "Are there topics and posts for this chat: #recessionaffectingMBAgrads?" Usually, a moderator or host will send you a link, provided there's a chat for it.
You can also take a look at the Twitter account @ChatSchedule for announcements on regularly scheduled Twitter chats.
Observe: Don't jump into the conversation right away. Take at least a few minutes to observe the dialogue coming together. Observing can also show you whether the chat is addressing the topic in a way that interests you. If you don't like what you see, don't lose heart. There might be a different chat on the same topic (or perhaps a more interesting one) on another day, and the atmosphere of the chats can vary wildly, depending on the moderator.
Transcripts: Many hosts keep transcripts of the chats, so if the time isn't convenient for       you, you can still be a receptive part of the dialogue. Our weekly chats on innovation, for example, are converted to PDFs from the TweetChat stream and posted on our homepage as attachments to the original topic and framing post.
Twitter and Beyond
Twitter isn't the only social media outlet that can prove beneficial to business leaders. There are two other host-driven sites that come highly recommended because of how interactive they are.
The first is Google+ Hangouts. Hangouts provides free video chatting for up to nine people at the same time — I don't have to explain to you how this can revolutionize the video conference call. It can be a great tool for the workplace, but Google has designed Hangouts so groups can also play games or watch YouTube clips together. Like Twitter, the price is right, too. (It's free to play.)
The second is Reddit's IAmA platform, which offers interactive exchanges of information. IAmA is a live forum that encourages guest interviewees to adopt an "ask me anything" attitude. The interviews can be easily found after the fact. Recently, many people of note have participated, including President Barack Obama, astronaut Chris Hadfield (while he was on the International Space station, no less!), Bill Gates, and Stephen Colbert. The IAmAs give participants the opportunity to directly ask successful people how they did it.
The savvy business leader knows it's important to stay informed and current on what's going on in a chosen field. Twitter chats, Google+ Hangouts, and Reddit's IAmAs are all user-friendly avenues of innovation that you should use to your organization's advantage. They can change your business — for the better.
About the Author: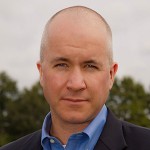 Andrew (Drew) C. Marshall is the Principal of Primed Associates, an innovation consultancy. He lives in central New Jersey and works with clients across the U.S. and around the world. He is a co-host of weekly innovation-focused Twitter chat, #innochat; founder, host, and producer of Ignite Princeton; and a contributor to the Innovation Excellence and Collaborative Innovation blogs. He is also providing support for the implementation of the Design Thinking for Scholars model with the Network of Leadership Scholars (a network within the Academy of Management).