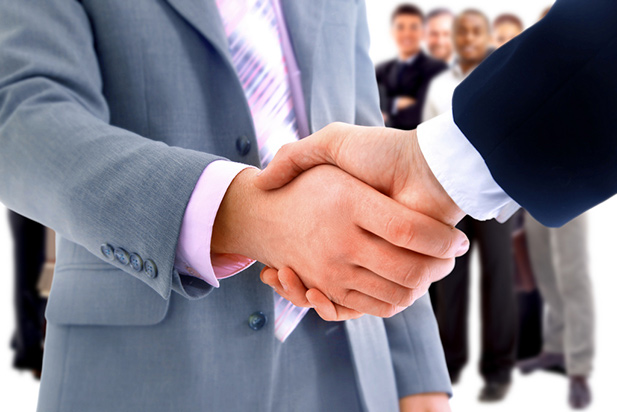 Image courtesy of Flickr
Picture this: You've spent countless hours tinkering away at your resume, gone through a competitive interview process, proven you're knowledgeable about the latest tech practices, and are now sitting face-to-face with a potential boss in an interview for your dream job. After a brief conversation, the employer does something a little shocking — offers you a tech job on the spot.
Don't be surprised. According to the Bureau of Labor Statistics, by 2020 employment in all computer occupations is expected to increase by 22 percent. So, it's quite possible you may be offered your dream job, especially if a company is booming. However, before you jump at an opportunity, there are some steps to consider:
Step 1: Don't accept it immediately
Although you may be more than willing to take the tech job, your first reaction shouldn't be immediate acceptance either. Even if it's a job title you've always wanted or a dream job you've thought about for years, you and your potential employer haven't discussed salary, benefits, or start date, among other things. Similarly, the employer may be suspicious of a job seeker who doesn't ask for particulars when extended an offer.
Tip: Remain calm, smile, thank the potential employer for the opportunity, and ask for a few days to discuss accepting the position with those important to you. If the potential employer grants the few days, be very specific with when you'll be getting back to him with your acceptance or rejection.
Step 2: Ask for specifics
It's always important to ask for all the particulars, even if you plan on taking it. Salary, benefits, start date, training opportunities, advancement opportunities, employee perks, job title specifics, expected hours, overtime expectations, relocation stipend, etc. are all specifics you need to explore. Although you probably didn't enter the job interview prepared to negotiate, you need to adapt quickly to ensure you'll be receiving the best possible deal should you accept.
Tip: Ask for a basic version of an employee handbook so you can learn more about the tech job, average salary, what job title you'd be receiving, company history, and if your values align with the organization's.
Step 3: Do your research
If you're lucky enough to be allocated a few days to make a decision, your next move should be spending that time researching the company. After all, you don't want to accept a tech job — even if it is your dream job — if your expertise is code, but the company has a heavy emphasis on programming. You don't want to be making less when the average salary is more. You don't want a job title that doesn't work with your expertise. And you certainly don't want to be in a spot that's not right for you.
Tip: Use social networking resources like LinkedIn to see what others are saying about the company. You may also want to do a basic Google search on employee satisfaction, job title, job duties, and turnover to ensure you won't be in a position you're not satisfied with.
Step 4: Say thank you–no matter the decision
You're obviously lucky if you land a tech job on the spot. Regardless of your decision though, don't forget to say thank you. It not only shows your professionalism, it also shows your appreciation for the opportunity. Just like how every applicant is not for every employer, not every tech job is going to be for you. In the end, there's nothing wrong with whatever decision you make — just show your gratitude.
Tip: Send a thank you note or email to every person involved in the interview process, from the recruiter to the CEO. You can even use your social networking platforms to do the talking for you. So, even if you don't end up taking the job, sending a thank you message at least ends the conversation on a positive note.
It can be exciting to land a tech job on the spot. However, be sure to think about the position, ask questions, do your research, and say thank you during your decision making process. Ultimately, doing some calculated back work will work out in your favor, no matter if it's your dream job or something you can pass on.
What do you think? What are some other steps to take when you're offered a job on the spot?