There have been a few articles recently about the lack of available developer talent in the Second City.  Spurred on by the newly created demand from a now thriving tech start-up community, everyone seems to be looking for developers.  Not only developers, but really good rock-star developers!
I can attest to this issue firsthand as the company that I have been interning for all summer could always use more talent.  Good talent is really hard to come by for entrepreneurs who already have 34 hours of work to fit into their 24-hour days.  Hiring a good, dependable team (especially developers) ranges from tricky to downright impossible.  I was at the first Tech.li Thursday One  last month and during the "sharing" session many of the start-ups talked about needing developer talent.
I am relatively new to the Chicago start-up scene and am by no means a developer but I thought I would write about the situation from a different point of view.
There IS Developer talent in Chicago! Right?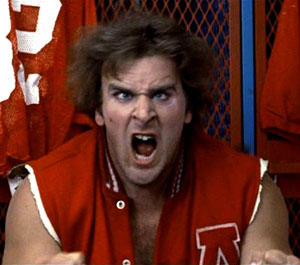 Chicago is home to several top notch universities that produce brilliant minds and a lot of those brilliant minds are getting computer science or related degrees.  DePaul and Columbia College have game developer programs.  IIT and Roosevelt University both offer Computer Science programs.  To the north and south, Chicago is home to two of the finest universities in the country (arguably the world) with Northwestern and the University of Chicago. They produce top level talent and both offer computer programming tracks with many different flavors.
For me, the issue doesn't seem to be one of scarcity, it seems to be one of miss-matched supply and demand.  As someone interested in working for a start-up, I lucked out by having a personal friendship with someone who had a start-up.  If I didn't have that relationship, I likely wouldn't be where I am right now.  I know that much in life comes back to relationships and networking but there should be some solutions as a start-up "community" that we can put in place with a little effort to bring these two groups together.  Interestingly, there is a start-up that came to life recently, hirebrite, which is trying to solve this very problem of matching top-tier students with start-up companies looking for talent.
Are the Schools are to blame?
Earlier this summer I was looking for people to participate in a hackathon my company sponsored along with Tech.li, the Illinois Technology Partnership, and Built in Chicago to coincide with TechWeek.  I decided to reach out to two schools (which will remain unnamed) to see if they could put the word out among the student and alumni communities about this opportunity.  Guess how many people I got from this effort? Zip, Zero, Nada!  Even worse, I didn't even get a response from the people at the schools that I reached out to.  What do I say to that — Shame on you educators and the people in career services, you aren't doing your students and alum any favors by ignoring opportunities for them to demonstrate their skills.
I admit that I am writing without specific numbers to support thi,s but are the schools courting the right prospective employers for their students?  I would love to hear from the schools to find out where they are placing their talent and how we could better direct some of these folks to smaller companies and start-ups in particular (See the calls to action below).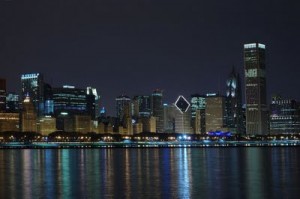 Are the leaders in the Tech Community, and those looking to build Chicago into a hub for technology with a thriving start-up scene that isn't just Groupon, responsible?
Maybe?  But that's a completely different article……..
Is this a Chicago start-up problem or a Chicago community problem?
While the individuals that are starting companies are responsible for building their companies (which includes hiring the dev teams), the people who invest in these start-ups and take pride in calling Chicago home should look for ways to nurture the Tech and start-up ecosystem.   Maybe some of the initiatives that are coming out from City Hall (Thanks Mayor Emanuel for ThinkChicago) and Springfield are starting to address the issue but I don't want the government to tackle this, this should be a community project.
So how about this for my recommendation – Let's crowdsource a solution for this sucker!
I am not a developer and am relatively new to the start-up scene so maybe I'm wrong?
But here are my calls to action:
Tell me I'm wrong!  But please tell me why and in a pleasant tone if possible.
Share stories about how you land good talent!
Connect us to the people at the schools that can engage in dialogue or better yet — can hook us up with a talented kid that is itching to write code for a cool start-up!
Share ideas on how we can bring these groups together!
STUDENTS and talented developers tell us how we find you!