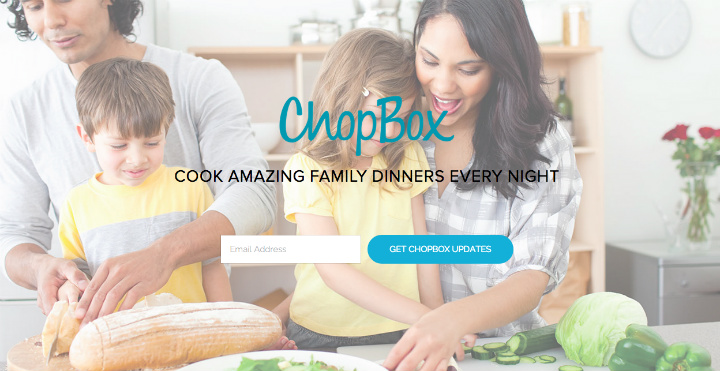 I can imagine that many of our readers are constantly struggling to keep a balance between work life and family life. Leaving the paperwork at the office and picking up a spatula when you get home at night.
Entrepreneur, Jordan Buckner, has a solution. His startup, ChopBox, was created with family in mind.
The goal? Get families eating freshly prepared meals around the dinner table more often.
Buckner watched his own brother spend much of his time working and little time cooking or eating dinner with his family.
ChopBox does the shopping for its customers and delivers seven meals a week right to their doors. They allow busy families or couples to create delicious recipes that are fun, nutritious and ready to eat in 30 minutes.
Buckner started working on this idea as his MBA program at the University of Illinois at Urbana-Champaign was coming to a close. He was able to test it out in several class projects and recruit a group of multi-disciplinary students using entrepreneurial events at Illinois like SocialFuse and the Cozad Competition. This student team was able to help him validate the idea and push it forward.
He may not have his own wife or kids, but he has done his research. During the first half of this year, Buckner tested out the idea with families. He sat down to dinner with them, learned their routines, how they cooked and how they spent their time.
"We want to cater to those who are making dinner work," he stated.
Launching a pilot at the beginning of the month, Buckner was able to gauge interest and gain a sample set of customers to build orders for.
All recipes are designed for families- familiar ingredients used in interesting ways. Designed for families with picky eaters (use the basic ingredients) or families with adventurous taste buds (add provided sauces or spices).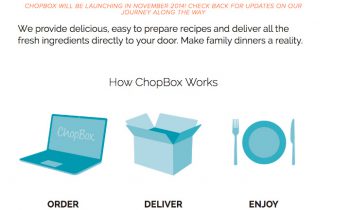 While Buckner is the sole founder of ChopBox and operating out of Chicago, he will begin recruiting a bigger team as he plans a national scale launch for January 2015.
"As people start to find different ways of shopping for meals online, we hope to be the premier service for busy families."
To expand on their current mission, Buckner talked about wanting to create a facility where he and his mother (who is a trained chef) can have a cooking studio, hold cooking classes and teach people skills that they can take back to their families.
ChopBox is dedicated to family focused on getting them back around their own dinner table.