New York-based Fluent Inc. placed a bet in 2010 that social media was going to change the industry of performance marketing. As their 2011 top line revenue shows, they bet correctly. Last year, their revenue increased by 850% to over $40 million.
So what did Fluent bet on? Instead of following the standard Cost per Click (CPC) or Cost per Thousand (CPM) model, Fluent adopted a Cost per Lead (CPL) and Cost per Action (CPA) approach. In the traditional CPC and CPM model, advertisers pay for the number of clicks or impressions an ad gets. In the CPA approach, advertisers pay when specific actions like registering for an enewsletter, printing a coupon, or liking a page occurs. This generates more qualified leads for advertisers.
Although the CPA model existed previously thanks to affiliate marketing, Fluent is different because they offer three products that work together to create results:
AdFlow: a contextual ad network
Affluent: an affiliate network
MobFlow: Integrates AdFlow & Affluent with mobile properties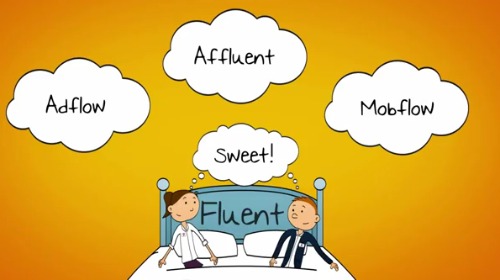 Fluent exemplifies how paying for qualified leads is the dominant business model of the future when it comes to digital advertising. CPC models aren't cost effective for generating customer conversions anymore, and digital marketers know it. In fact, 58 percent of marketers are not satisfied with the current process measuring the effectiveness of their advertising efforts according to a report by the Chief Marketing Officer Council.
The Cost per Action model is becoming increasingly popular with marketers because of its transparency. Marketers can easily see what they are paying for by setting clear objectives for campaigns. For example, a campaign to generate Facebook likes has both a clear objective and a clear outcome. The advertiser pays every time the like button is clicked, and the user who clicked like has now opted into receiving Facebook marketing messages from the brand via their newsfeed on an ongoing basis. Under the CPC model, the advertiser would pay for a click and there would not likely be an ongoing relationship.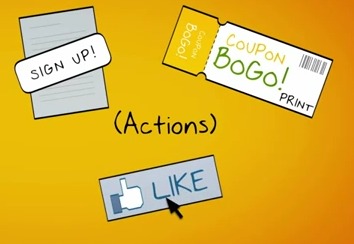 Social sites like Facebook and Twitter have blown traditional ad models apart. The social media boom has consumers demanding contextual ad placement rather than static ads. The sharability of relevant content matters more than ever before. If consumers are going to interact with your digital ad campaign, they want something in return. Companies like Fluent are making the desires of consumers a reality.
According to Fluent Co-founder and CEO Ryan Schulke:
"CPL and CPA are much more effective than CPM or CPC in terms of performance marketing and increasing ROI, and our unique approach has been the key to our rapid growth and success. We feel that we have fallen under the radar thus far and are thrilled to have grown significantly over the past year to become a major player in the New York tech space."
Digital marketing agencies that don't adopt the CPA approach on the web and within mobile apps are going to lose to companies like Fluent. Although Fluent has secretly been crushing it this year, they are stepping out as a significant player in their industry. Although CPA is not a new model, it is increasingly overtaking CPC as the best digital advertising model for marketers.
Fluent images courtesy of Fluent YouTube Channel
Feature photo provided pond5 – the world's stock media marketplace.