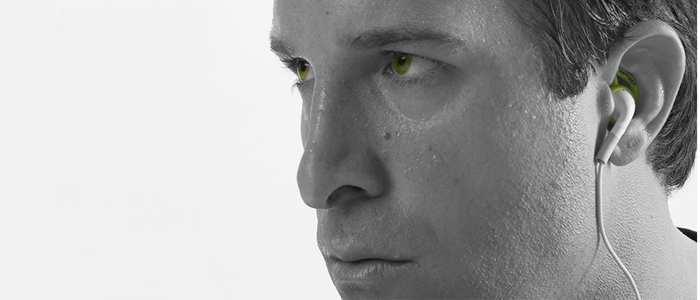 Any active music lover understands the frustration that earbuds can cause during a workout. You finally start hitting your stride only to have one pop out of your ear and ruin the momentum. One New York-based startup has come up with an incredibly simple and effective solution called earhoox — a specially shaped silicone attachment for earbuds that helps keep them in your ear.
Co-founders Jeff Becker and Helmut Wyzisk III became frustrated with their earbud headphones constantly falling out during everyday activities. Upgrading to more expensive premium brand headphones was the only solution, but Becker and Wyzisk knew there was a better way.
"Jeff and I are like most people and won't shell out $100+ on premium headphones that promise a better fit," said Wyzisk. "We recognized that there was a large market that didn't love their earbuds, but didn't hate them enough to pay premium prices. This market just needed a simple solution to upgrade the fit and comfort of the earbuds they already own."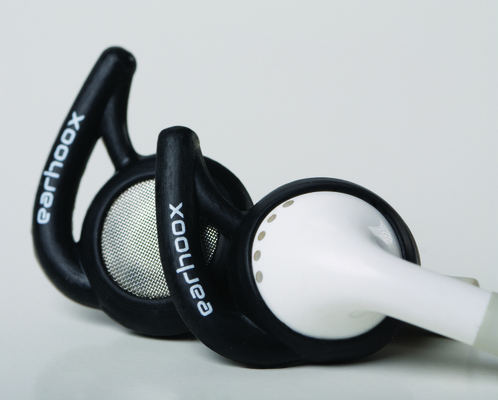 earhoox is currently in the middle of a funding campaign on indiegogo, which is set to end in late January. The company is looking to raise a modest $18,000 for its first production run, offering backers sets of earhoox in a variety of colors, including jet black, glacier white, and sky blue.
Wyzisk said the company chose to go with indiegogo to get people excited and involved in the release of the product. "What better way to begin than through the communal effort of reaching a goal," said Wyzisk. "We put the power in the hands of the people, they'll tell us if a product like earhoox should exist. The fact that we've already had over 150 funders on our campaign with very limited marketing is a great sign."
I ended up using the earhoox with a pair of older Apple headphones and after a few minutes of fiddling with placement, managed to get them on at a comfortable angle. Not much of a problem, as the silicone fits snugly around the earbud so you're unlikely to have to adjust them much after the initial setup. The product comes in both large and small sizes, and I found that the smaller of the two worked best for me — it just depends on the size of your ears. The rubber is comfortable and keeps the earbuds in place as advertised, even with a lot of head movement.
At only $12 for a pack of four earhoox, I'd definitely recommend them to anyone that's frustrated with looseness of their current earbuds. During the indiegogo campaign early-bird backers can even get the four pack for a $2 discount. If you've got a great pair of earbuds that just aren't the right fit for your daily workout, this is the solution you've been looking for.
Once the indiegogo campaign is complete, earhoox plans to establish an online store where they can sell the earbud attachment to customers directly. Down the road the company hopes for their product to become a part of social impact events including walks, 5ks, and marathons.
Check out the indiegogo campaign page to find out more about earhoox and all of the available reward options.