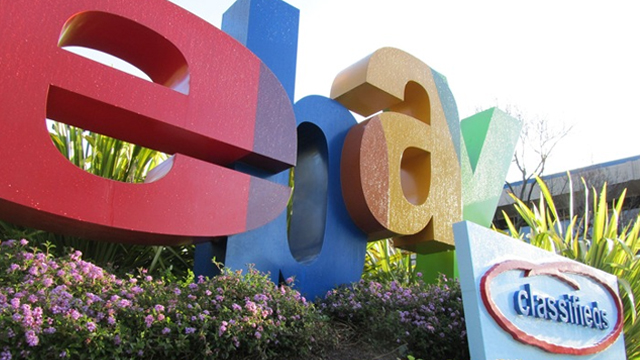 It's no secret that mobile is the next great opportunity for commerce. The numbers from this past Black Friday indicate mobile was a huge driving force behind consumer purchases. eBay is well aware of this trend and has been working vigilantly to pivot their company from an auction marketplace to a mobile commerce company. They have been aggressive with their mobile strategy through acquisitions and new product offerings.  eBay Classifieds is one of these products and they are targeting the local, second hand market through a mobile app.
eBay Classifieds is going after a market that has been dominated by Craigslist for years.  But Craiglist still has its clumsy, outdated design and sufers from floods of scams. Leaving it vulnerable to new competition. eBay Classifieds is looking to capitalize on Craigslist's weaknesses. They've created a beautiful design and simple UI to make the local, mobile purchasing process very simple.
As someone who has used Craigslist for just about everything imaginable, I was excited to take this app for a spin. Like the other half million users who have downloaded the free app, I found the app to be quite a pleasant experience.
eBay Classifieds identifies a user's location and populates their menu with products and services in their area. Users can browse through for sections like, For Sale, Housing, and Jobs. Within each category is a sub-navigation, allowing the user to narrow their search. Users are then presented with an easy to follow, vertical menu of listings.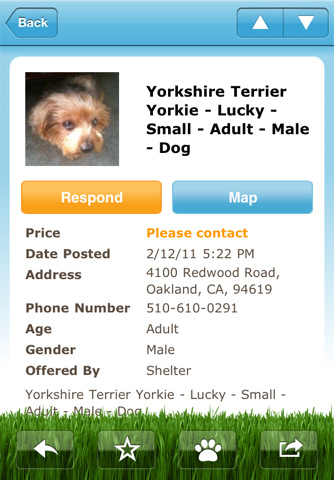 Each individual listing takes users to a simple profile screen, with all the information the potential buyer would need. Information like the price, location (with a map) contact info, description, and photo are all right there. Responding and sharing the ad are quite simple because there are limited buttons in the app. The reduced amount of buttons means you won't get lost in the app. Your actions are deliberate; there are no gimmicks. It's a frictionless experience.
eBay Classifieds is a great option for local purchases. It's free and offers real-time listings. Sellers just have to point, shoot, and sell. After downloading the app, buyers just have to search and purchase. I'm confident my sixty-five year old dad could navigate this app to buy his next used lawnmower.
My largest concern is product availability in all areas. It's still a growing marketplace. If you can't find what you're looking for due to a low volume of users, it doesn't matter how intuitive the UI is, you're not going to use it. I'm sure places like San Francisco, Los Angeles, and New York are great for eBay Classifieds, but would my college town of Madison, Wisconsin be able to generate enough value for users?
eBay Classifieds is a part of eBay's changing mobile strategy, meaning this probably isn't a flyby app that might not be around in a year (i.e. worth a download) eBay is dedicated to making the mobile experience shopping experience and it has taken a nice step in that direction with eBay Classifieds.
[Image Credit: DennisG]