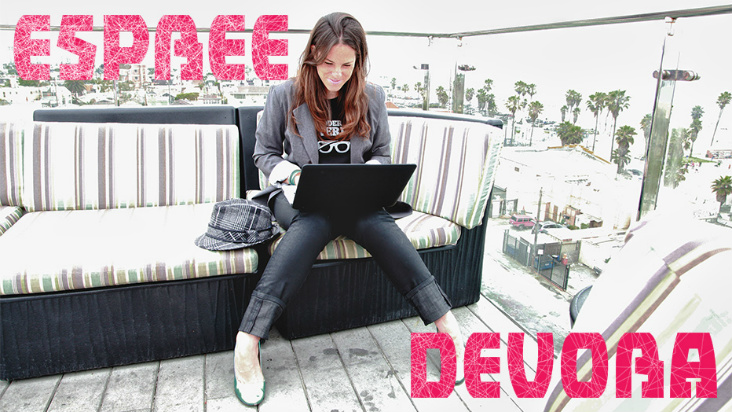 Espree Devora recently launched the first podcast focused exclusively on LA startups. The response to WeAreLATech has been wildly enthusiastic. The podcast quickly hit number two in ranking in iTunes' New & Noteworthy category, and was featured on Product Hunt. 
It's clear that the podcast tapped into a hunger for knowledge about the LA scene. I spoke with Espree recently about the podcast and learned about how and why she believes the LA startup scene has grown so quickly.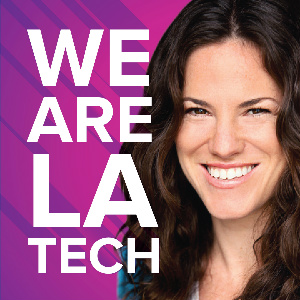 An LA native who started out as a teenage tech entrepreneur, a startup founder several times over, and an experienced startup panel moderator, Espree launched the WeAreLATech podcast this past September. Her goal was to moderate panels at scale, effectively extending her reach from the people attending the panel discussion in the room to a broader audience of listeners. 
The growth of the LA startup scene was inevitable, she told me in our conversation, given the talent and drive here, particularly among content creators. Content creation is what truly sets the LA scene apart from San Francisco. Content has always been a growth accelerant for LA: movies and television were propagating LA culture back in the 1950s. YouTube continues the trend today. Go for a hike north of Malibu, and you'll soon realize you are walking around in the 'set' where M.A.S.H. or Star Trek episodes were filmed. Show up in the right bar, club or bedroom and you'll be walking into the set of a popular YouTube show. Our culture here is portable, easily communicated on screens and of course in podcasts.  
Once there were only a few start up events to track in the LA area. Now there are hundreds. To help sort through that exponential growth, a few years ago Espree started a comprehensive calendar of all LA tech events. She also recently launched a job board focused on LA.  That's a lot of events and forward motion, and in keeping with the general character of LA, it's going in diffuse directions simultaneously.  LA startups are about web apps and mobile, Espree said, but also about biotech and finance. Media culture is still the loudest melody in the LA cultural songbook.
Espree said, 'If you go to San Francisco, you see startups on billboards. That's normal. And when you come to LA, you see TV shows on billboards.'
It is in Silicon Valley where investors are more accustomed to taking the leap to invest in your startup, Espree says. That habit continues to drive some startup founders to launch in San Francisco. 'Until we have a ton of acquisitions in L.A., we're not going to come close to Silicon Valley.'
That said, she believes there isn't really a competition between LA and SF. 'It's more about the resources involved, and how do we create an ecosystem in a city that really supports the growth and success of the startup. And every city can do that.'
Not every city has succeeded, though. St. Louis is home to a growing startup scene, Vegas and Provo, too. I recently wrote in Medium about the startup scene in Portland. Pittsburgh and Detroit are trying to jumpstart a startup culture. LA has the drive, the passion, and yes, the glossy image to attract startup founders.
As Espree said, 'This goes back to before the tech scene was thriving, people would come out here because it's glamorous to be in Los Angeles and there's this energy to Los Angeles. That same energy that has complemented so many other industries now complements the tech startup industry.'
Espree said she was motivated to create WeAreLATech as a virtual tourist office for LA startups.  That makes the site a great first stop if you're thinking about moving your startup to LA.
'You land in LAX, you go to WeAreLATech, and you can find out where to find a cofounder, where to get office space, where to have the classes, what events are going on, where to get investments running, what investors exist, how to meet an investor, all this stuff, because essentially WeAreLATech is a job board, a podcast and a calendar.'
Images courtesy Espree Devora.