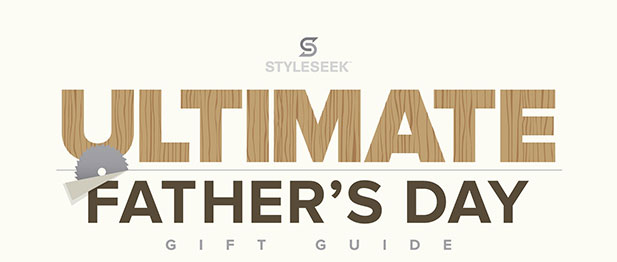 Father's Day is right around the corner, and it's time to start shopping for that perfect gift to show him how much you appreciate him.  But what do you get dear old dad?  Of course, you can go with an age-old staple like a 'World's Best Dad' mug, but how many of those does your dad really need?  (And please don't buy him another novelty tie.)  Think outside the box this year with help from the style experts at StyleSeek, a Chicago-based startup.  They've made a few suggestions to help you choose the right gift with the release of their 'Ultimate Father's Day Gift Guide' Infographic.
If you're not familiar with StyleSeek, it's a great website that customizes your shopping experience to your personal style.  And guys, if you're like my husband, there's nothing you hate more than spending hours shopping.  It's inefficient, and let's face it, overwhelming.  StyleSeek solves this problem in 30-seconds.
All you have to do is take their 30-second StyleGame to uncover your StyleDNA.  Once completed, they'll show you items based solely on that, making it easy to get the pieces you want to complement your unique style.
Now, apply that same thinking to your dad.  You know him better than most people, right?  Take a look at the infographic below.  They provide gift ideas based on different types of dads, whether he's a chef dad, sports dad, or even a dapper dad.
After talking with co-founder and CEO of StyleSeek Tyler Spalding, who by the way is also a rocket scientist, you can trust their recommendations.  "We all know the dad that we have and what category he fits in and things he likes," Spalding commented.  "So, we tried to suggest some unique gift options that might not be obvious."
The infographic goes further than that, too, by providing a few of the most popular items on StyleSeek based on category.  "What's cool about what we do is we try to emphasize that we're not really a fashion company.  We're a style company that helps people understand their own personal style," said Spalding.  "We're not out to change people."
Who better to suggest gifts than the company who is interested in complementing your dad's own unique style?  Currently, StyleSeek is a shopping experience for guys, but don't worry ladies.  They're working on developing a women's side as well.  Until then, we can focus on buying the perfect gift for dad while staying true to their unique style.  Just don't wait too long! After all, Father's Day is Sunday, June 16.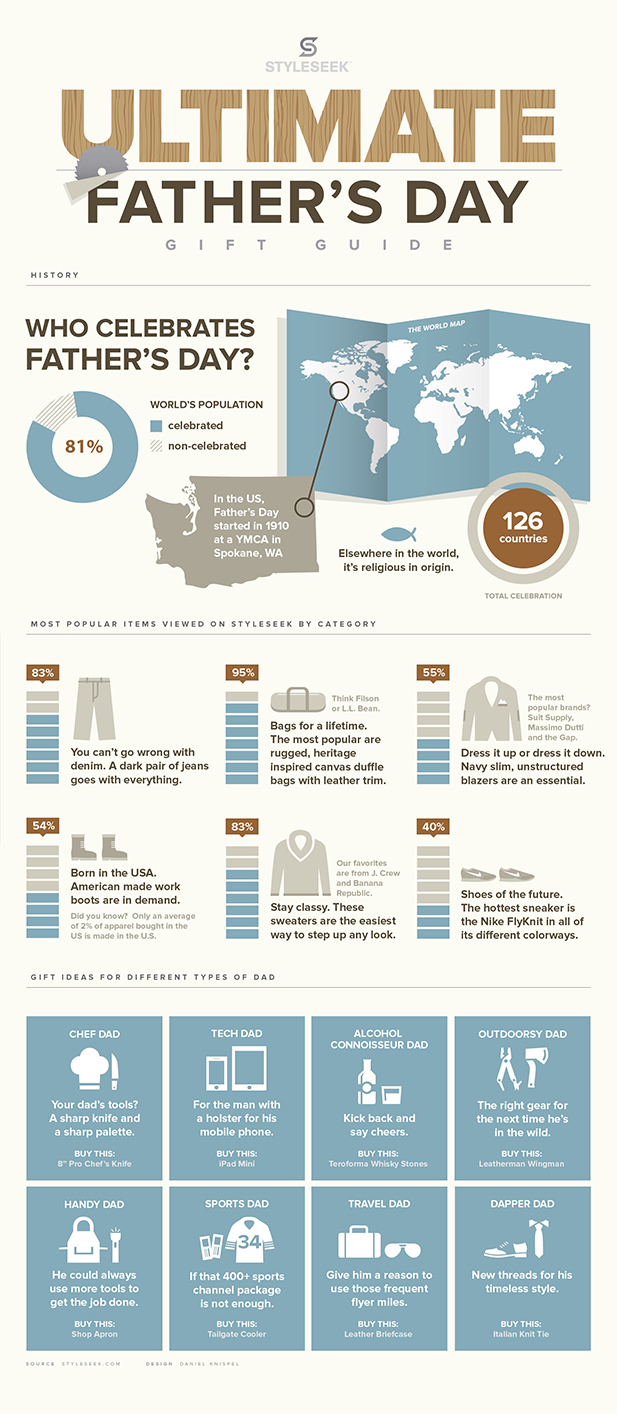 What would you add to this list? Share more unique gift ideas in the comments.