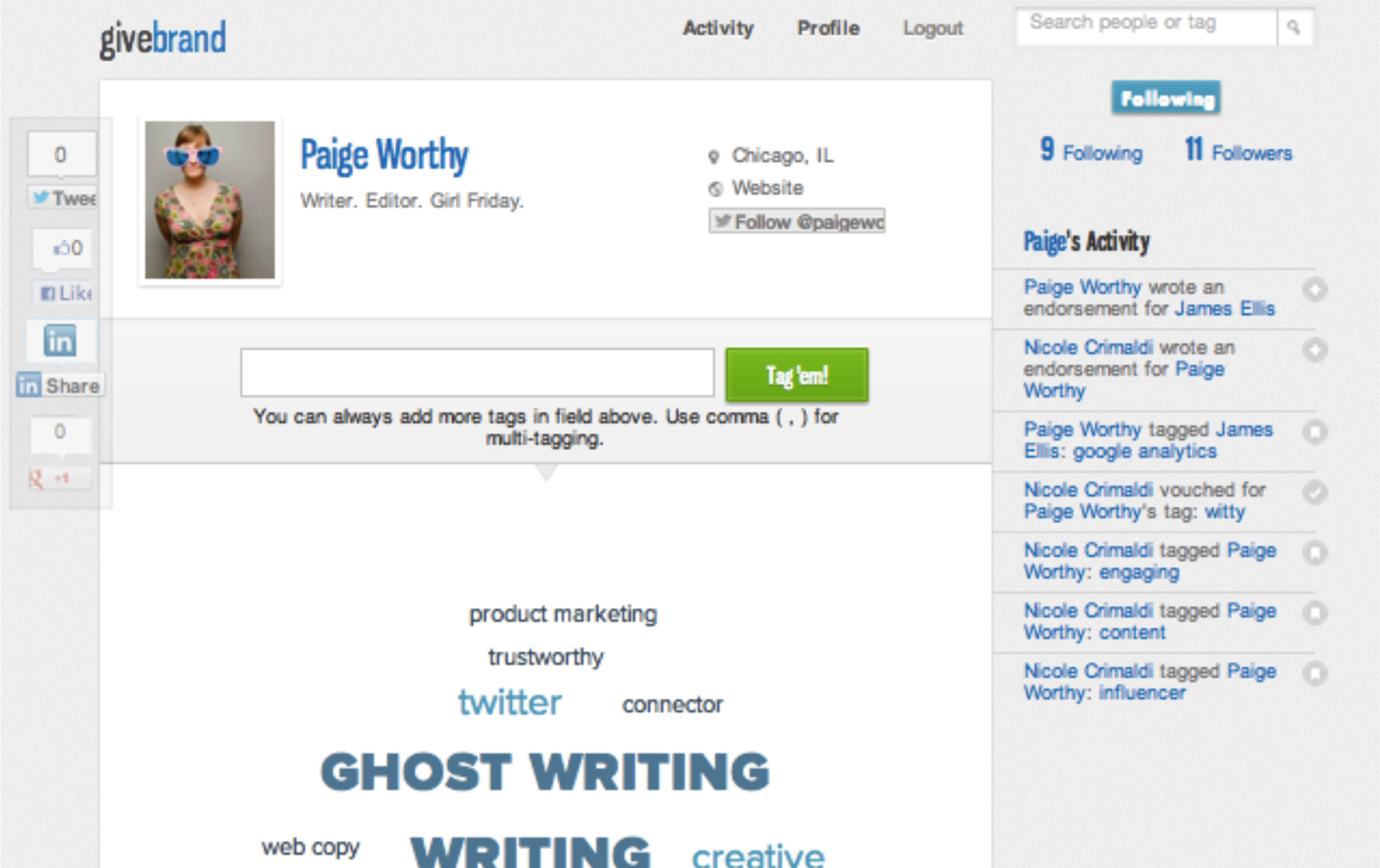 Recently-launched Chicago startup GiveBrand is looking to help job seekers back up the qualifications listed on their resume with a free peer-review network of professionals. The service creates a personal brand for each user through a word cloud of qualifications and adjectives that are attributed to them by professional contacts in their network. GiveBrand is aiming to make these profiles a credible alternative to the traditional resume, which can often become bloated with irrelevant or exaggerated job descriptions.
The service was founded by Russ Trpkovski, Boban Jovanoski, and Dalibor Nasevic. Trpkovski said he wanted to give job seekers the opportunity to let the people who knew them best tell the world about the things they do best. "Anyone can paint himself as an expert, but it's what your friends and colleagues see that really matters," said Trpkovski.
It's that level of professional credibility that the team is hoping will drive job seekers to use the program following its late August launch. To get a profile started a user can link their GiveBrand account with Twitter to send out a message to their professional contacts, or narrow the focus through specific email requests. In addition to the accumulated key words presented in a tag cloud format, users will also be able to find out which individuals have tagged or written endorsements about them in a feed along the right side of the profile.
"If you're looking for a job, testimonials, endorsements, and recommendations that reflect your personal brand are critical," said Trpkovski. "It is much more meaningful for recruiters to see what people are saying about you rather than what you are saying about yourself… our service gives job seekers the ability to visually and socially demonstrate their personal brand, shaped by their network in an authentic and unbiased way."
For now the Chicago startup is working on monetization strategies for the emerging platform, one of which could be to offer premium accounts to human resources recruiters, giving them the ability to search out desirable tags across each user's word cloud. Though bootstrapped for now, Trpkovski said the company will likely pursue funding in the future.
Register at the GiveBrand website to find out what tags your professional contacts have to populate your word cloud.