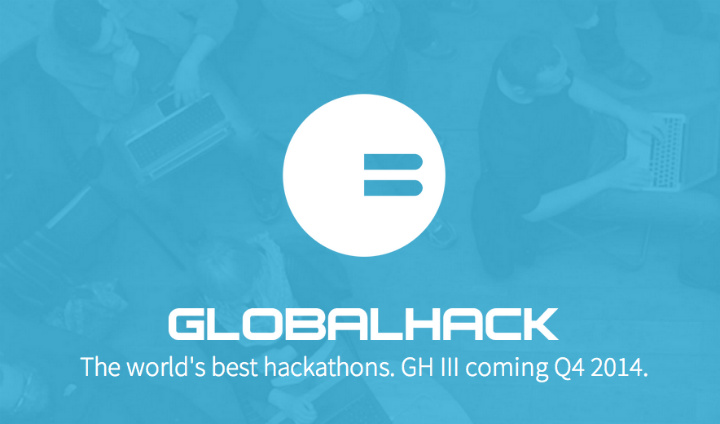 Building on the success of its first two hackathons, GlobalHack has announced the details for its highly anticipated third event: GobalHack III. GlobalHack, a non-profit organization that fosters talent and innovation through coding competitions, will partner with Emerson, a global technology and engineering leader, to host the hackathon. The event will take place between December 5, 2014 and December 7, 2014 in Ferguson, Missouri.
"As members of the St. Louis community, we don't want St. Louis and Ferguson to heal artificially. We want St. Louis to develop substantive and constructive efforts that foster collaboration amongst people of diverse backgrounds," said Gabe Lozano, co-founder of GlobalHack. "We are thrilled about hosting GlobalHack III in Ferguson and partnering with Ferguson-based Emerson. Bringing together a diverse group of people to build great software is a micro example of what is possible as the St. Louis community searches for opportunities to achieve forward progress."
GlobalHack's hackathons bring together developers, designers, and entrepreneurs to compete for a $50,000 cash prize. The intense 48-hour computer programming event challenges participants to solve technology-related problems for companies aiming to expand their St. Louis footprint.
GlobalHack III will follow the successful format of GlobalHack I and II. (See Techli coverage of GlobalHack I and GlobalHack II All teams will be assigned an identical project, the full details of which will only be released an hour before the start of the event. The project scope will be defined in collaboration with Emerson's Climate Technologies' Residential Retail Business Unit. Participants will be asked to design, develop, and implement a new software feature for an existing Emerson product in the connected home market. Participating teams should have a baseline understanding of mobile application development (iOS and/or Android) and big data analytics; an understanding of electrical/mechanical engineering is a plus, but not required.
"As an innovative and global company, we are excited to be sponsoring GlobalHack III in Ferguson.
We first became involved with GlobalHack as a sponsor during GlobalHack II, and are anxious to see the same diversity, talent, and energy in GlobalHack III," said Craig Johnson, President Residential Retail
at Emerson Climate Technologies.
For details and to register for the GlobalHack hackathon, visit globalhack.org.
To see what a former competitor thinks of GlobalHack, check out this video: