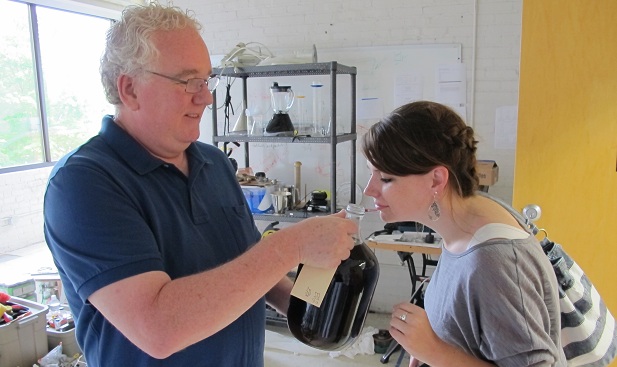 For years, the Kauffman Foundation has stressed how important startups and young companies  are to the health of a region's economy. Here in Northeast Ohio, a recently-released report focused on some of the region's growing tech-based businesses demonstrates the power of entrepreneurship.
The study, which comes from The Center for Economic Development at Cleveland State University's Levin College of Urban Affairs, found that in 2012, 127 young companies collectively generated $270 million in economic benefits for Ohio. The companies in the report—a group comprised of businesses that successfully leveraged things such as business assistance or seed capital—helped create and retain 1,100 in-state direct jobs (with a total Ohio employment impact of 2,140). In the last three years, these very young companies are already contributing significantly—more than $688 million—to Ohio's economy.
"These are all startups, and they are having an impact," Ziona Austrian, the report's co-author, told The Plain Dealer. "We all have to remember, startups take time."
Indeed, many of the companies included in the report are very young; for some, their only employee is their founder. Still, the report also showed that when these tech companies do mature, their impact increased: Analysis of 44 firms who participated in the study each of the last three years reveals that, collectively, they increased their state and local tax impact by 23% and in-state employment by 53% in that timeframe.
These results are even more heartening when you consider that the Cleveland State report is by no means comprehensive; it doesn't include the economic impact of all startups in the 21 counties of Northeast Ohio. It's more of snapshot of a portion of the region's startup community in a given year. And while the survey is conducted using companies that are clients of the North Coast Angel Fund and (full disclosure) JumpStart, it isn't meant to showcase the impact these organizations have on the region. It's meant to bring attention to the growing entrepreneurial ventures in the region—and how they are able to succeed, often by leveraging support from a continuum of resources in the region: accelerators (Bizdom, LaunchHouse), incubators (MAGNET, Youngstown Business Incubator, Akron Global Business Accelerator) and business assistance organizations (Great Lakes Innovation and Development Enterprise).
Enduring impact in Northeast Ohio—as measured by economic impact—is achieved through cooperation and collaboration. "Communities across the middle of the country are committing time and money to tap into their entrepreneurial potential, so it's pretty exciting to demonstrate how promising entrepreneurial ventures can add to the vitality of a local economy," says JumpStart president John Dearborn. "Clearly the impact they can make—even early in their development—is not insignificant."