Internet access is a longstanding challenge for policymakers in the United States, and particularly so in New York. Research indicates that 21 million people across the US, with a fifth of this total (1.5 million New Yorkers), have no access to broadband.
No one can deny that access to the internet is an essential part of everyday life and many charities and NGOs have called for the recognition of internet access to be recognized as a human right. What is more alarming, according to a recent article by Vox and a study cited within it, people who have been denied internet access in cities are at increased risk of dying from Covid-19— showing that inadequate internet access can not only be inconvenient but fatal.
The Federal Government has attempted to solve this discrepancy through its $1tn infrastructure package that helps to deliver reliable internet to disadvantaged areas. But even despite policies such as the Emergency Broadband Benefit, many more efforts, such as those to bring equity to the digital sphere for all socioeconomic demographics, will be needed to bring this movement to a wider net of people.
Lets take a look at how businesses and startups could move more dynamically to fill the lack of time and resources that the government is displaying in regards to these challenges/
Providing access to those who need it most
Families without internet access know all too well the major problems that arise from not being able to access Wifi. Numerous stories throughout the Covid Pandemic suggested that children's education suffered drastically. This is especially prevalent because low/no internet tends to exacerbate existing inequalities, particularly for low-income families.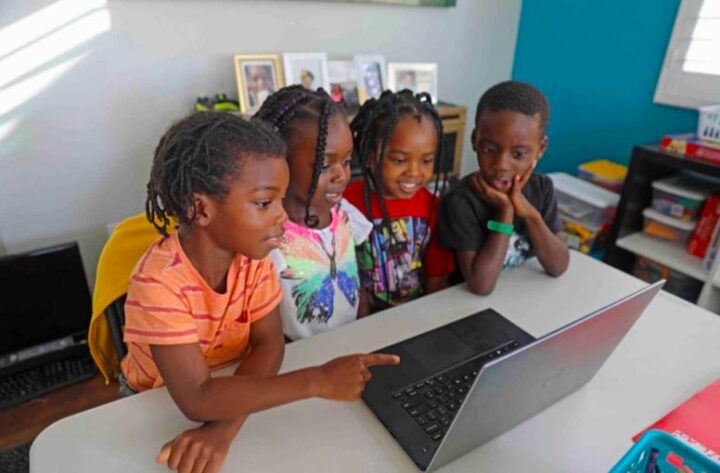 Looking to help real people, in real-time, is NYC startup, Flume Internet, who has announced its expansion into East Village's Riis Family Building. In partnership with the New York City Housing Authority (NYCHA), which manages the complex, the internet service provider (ISP) will offer low cost, high speed broadband to all residents. 
Many residents will also be eligible for free internet access under the city's Affordable Connectivity Program, which in most cases offers free or discounted access. "We are thrilled to partner with Flume in the shared mission of bringing affordable broadband service to residents of NYCHA developments," said NYCHA Chair and CEO Greg Russ, speaking about the partnership. "We're committed to improving our technological infrastructure, and this public-private collaboration will allow us to expand much-needed internet service options across our portfolio."
Improving Access to Less Represented Populations
Flume co-founder, Brandon Gibson, grew up in NYC and saw first-hand the effects of poor internet access on the community around him.
"Flume was created to go above and beyond for all New Yorkers who want internet access," said Gibson. "Whether you live in a penthouse or public housing, everyone deserves reliable and affordable internet, and the gift of access. Today, we're focusing on the Riis Family Building."
Flume has been launched in many building complexes throughout New York, and currently serves up to 10,000 families. With plans to launch into Harlem in August and other states later this year, Flume is on track to empower communities with the gift of internet access.
Families continue to struggle with stark inequalities in affordable access to the internet, particularly for lower-income households and even more so in public housing. Bridging the digital divide is an essential endeavor that will doubtlessly require collaboration with the public and private sector.
The past two years have made it clear that a reliable and robust broadband connection is critical for New Yorkers' success and wellbeing. Efforts such as these will help to provide to underrepresented populations what should be a basic human right and participate in the digital world. 
Disclosure: This article mentions a client of an Espacio portfolio company.