An ambitious French startup wants to reinvent file hosting as a peer-to-peer service, cutting out the costs associated with servers and eliminating the storage and speed limitations of current generation technology.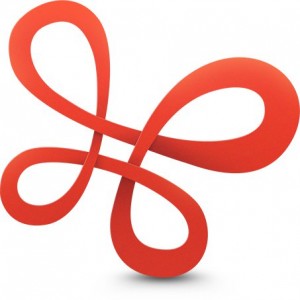 Infinit co-founder Julien Quintard describes the endeavor as a synthesis between Dropbox and BitTorrent, two powerful tools that have changed the way information is accessed and shared online. Like Dropbox, it integrates with native file managers to access the same data on multiple computers — but using a BitTorrent-like system, it gives users unlimited storage capacity and better control over their files.
"The software leverages design in order to offer a simple interface and user experience like Dropbox," he wrote. "It functions, however, like BitTorrent, such that a user can stream content from the network's devices."
A mobile app will allow files to be accessed on smartphones without downloading all stored data to the device.
Quintard also described a deep commitment to privacy that informs the project: All data on the system is encrypted, so not even the Infinit team can access files it doesn't own — and the user gets to decide which devices to attach to the network. Those are feature he believes will play to the interests of individual as well as enterprise users.
"Many users are afraid of the idea of having their files stored on a stranger's computer even though the files are encrypted," he said. "Likewise, most companies cannot imagine storing their critical files on the devices of untrustworthy people. With Infinit, you do not have this problem as the user decides who gets to attach his devices to the network."
Big names in the tech world have piled on cloud file storage in recent years, with Microsoft, Google and Apple having joined the race in a bid for part of the cloud computing pie. While those services' storage offerings — and privacy rights — differ somewhat, all are essentially the same species of server-based file host.
And while Infinit isn't a completely novel approach (Symform is working on a somewhat similar product, though Quintard says the security models are quite different) the advantages of a peer-to-peer system seem clear, at least with today's server costs. That could eventually pose a problem for providers like Google, which relies heavily on advertising to finance its products.
Infinit grew out of research Quintard worked on during a PhD program at Cambridge, which he continued with childhood friend Baptiste Fradin, who now serves as COO, at the prestigious French accelerator Le Camping.
An alpha phase of the project is scheduled to be released this August, and a public beta is planned for January of next year. The project closed its first round of financing in March, and is currently discussing a second.