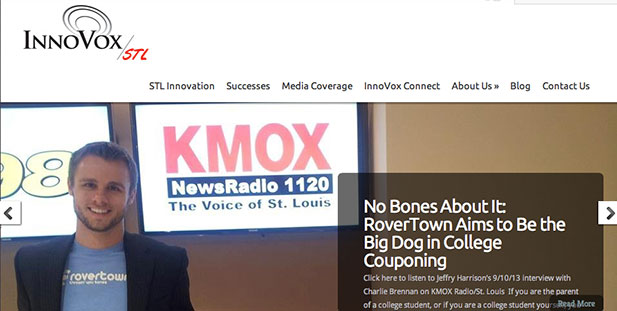 There are many factors that play into a healthy economy from inflation to interest rates to unemployment.  In today's economy, it's easy to be less than optimistic about the current state of affairs.  But, one area that we're seeing tremendous growth and excitement is in the startup community, which is a great way for cities to experience job growth.
And, it's not just taking place in Silicon Valley and New York City, as readers of Techli can attest.  We're seeing superior innovation coming from cities like St. Louis, Nashville, and even cities in Ohio.  A great example of this can be seen in St. Louis, where many businesses are recognizing that the future of the economy is going to come from startups, which makes sense.  When you focus on startups, you're really focused on the hope of business growth for an entire region.
In St. Louis alone, $30 million was invested in St. Louis-area tech deals in 2012, with many startup companies entering into a fast-growth mode.  This is characterized by "growing revenue as well as quickly adding new employees" according to iTen's St. Louis Tech Startup Report.
And while companies are taking note of the startup community in the region, there's still more that needs to be done to continue moving St. Louis forward as a great hub for tech and innovation.  One is to bring the startup community and established businesses together.  There's already an incredible level of support within the startup community in St. Louis, where everyone supports each other.  Their willingness to share information and collaborate is nothing short of impressive.
We're seeing this begin to happen more and more with new organizations and programs like LaunchCode, which brings together an experienced programmer and a new coder, allowing developers to share skills and quickly learn from each other.  There's also GlobalHack, which will award more than $1 million annually and host hackathons in St. Louis.  But one program you may have not heard about, and really should know, is InnoVox Connect.
InnoVox STL, founded by James Bafaro, is a non-profit organization dedicated to increasing awareness of the growing St. Louis innovation and entrepreneurism movement through outreach.  One way he is accomplishing this is to connect the best and brightest startup entrepreneurs with some of St. Louis' top corporate executives, as well as exposing the entrepreneurs to some of the area's top arts organizations.
Over the summer, nine St. Louis arts groups made available a few complimentary tickets to startups for some of their highest profile events.  Bafaro explained, "To the extent that I can help I will, but it becomes more the opportunity for the startup to interface with this company or that cultural organization to sell themselves and do their elevator pitch."
It's a win for both startups being able to expose their business as well as for St. Louis, and many connections have already been made.  Over the summer, I attended an Opera Theatre performance with the founders of Candy Lab, who had just won an Arch Grant.  At that time, they'd been in St. Louis for two weeks, having relocated from California.  It was an opportunity for them to get involved with the community and learn more about the city they'll be calling home for the next year, and hopefully longer.
While St. Louis is quickly making a name for itself as having a thriving startup community, companies that grow quickly do receive pressure to move west.  For the economy of St. Louis, it's important to continue supporting these companies and work hard at keeping them in the area.  That's why programs like InnoVox Connect are vital, and they're making strides at showcasing exactly why St. Louis is a great place to be.
In addition to InnoVox Connect, which will be continuing this fall, they are also helping to spread the word to the larger community of St. Louis.  In conjunction with Innovate VMS, a partnership with KMOX Radio has been taking place since March, where listeners can learn more about interesting startups in the entrepreneurship movement every Tuesday.
It also doesn't hurt that St. Louis has great talent available.  Gabe Lozano, founder of LockerDome, has commented on this point, stating, "We chose to stay here because we believe we can build a great company here."  People want to be successful in St. Louis, and that kind of passion is exactly what startups need if they're going to be successful.  And by complimenting that with a vibrant community, where the people are nice and cost of living is low, St. Louis is poised for even more growth over the next few years.
What do you think? What else do communities like St. Louis need to continue having a thriving startup community?