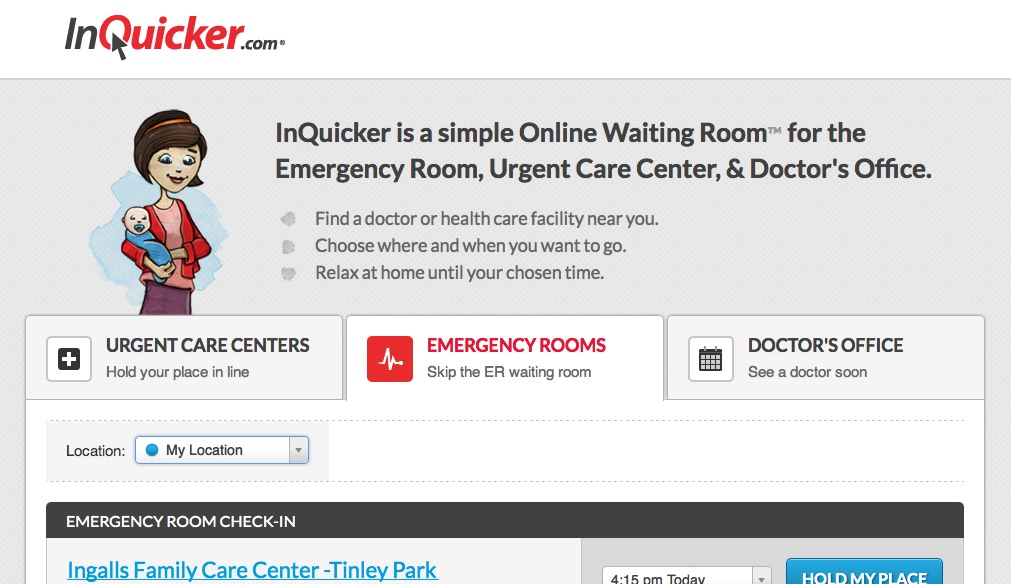 We've all heard horror stories of crowded, slow moving emergency waiting rooms, where patients in need of urgent medical attention wait without certainty of when they'll get the medical help they need. Nashville startup InQuicker has come up with an entirely innovative solution to this miserable waiting game by allowing patients in need of medical care to pre-register online for their visit at doctor's officers, urgent care centers, and emergency rooms closest to them, enabling them to wait in the comfort of their own home until it's time for the urgent appointment.
"We've broken the barrier, so to speak, when it comes to the level of convenience that healthcare consumers should expect in a healthcare experience," said Chris Song, Inquicker's Director of Brand Strategy.  "In terms of our nationwide reach and the value we deliver to healthcare consumers and providers alike, there is no substantial competition."
According to the company eight out of ten patients using InQuicker see a healthcare provider within fifteen minutes of their arrival. In the US only 18 percent of emergency room visitors are fortunate enough to experience similar wait times.
With both of his parents working as medical professionals, InQuicker co-founder and CTO Tyler Kiley saw the need for a technological overhaul of the emergency room waiting room system from an early age. Kiley founded the waiting room solution as a part time endeavor in 2006, and started growing the business full-time after bringing co-founder and CEO Michael Brody-Waite onboard in 2009. Over the next three years the pair grew the company's revenue by nearly 50 times, built up InQuicker's team to more than twenty, and increased the client list by 137 healthcare providers.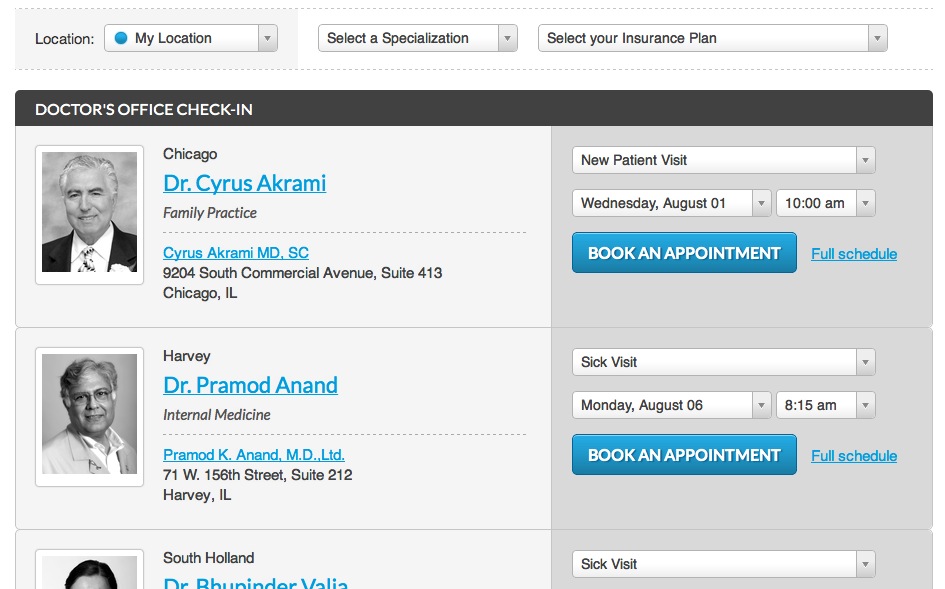 The company refers to the Nashville tech startup scene as being vibrant, burgeoning, and incredibly supportive. "There is an anti-cutthroat culture in Nashville that encourages relationships and provides second chances, which is not something you'll find in other startup hubs," said the company.
InQuicker is continuing on its path as a self-sustaining company, whose initial funding sources came from the Kiley's 401k and a credit card in Brody-Waite's name. The company admits that it has had many opportunities to take on funding from both VCs and angel investors, but has so far declined funding proposals. "We know our business better than anyone else, and to yield a substantial amount of control over our company's direction without the right fit or partner would be a bad decision in our minds," the company said.
In terms of the future of Nashville startup, the company is aiming to grow at a comfortable pace, and has been projected to reach $4 million in revenue by the end of this year. "Growth will simply be an option for us," said the company. "Our dedication to a great workplace culture and a healthful balance of work and life are much more paramount than growth to our idea of 'success' as a company."